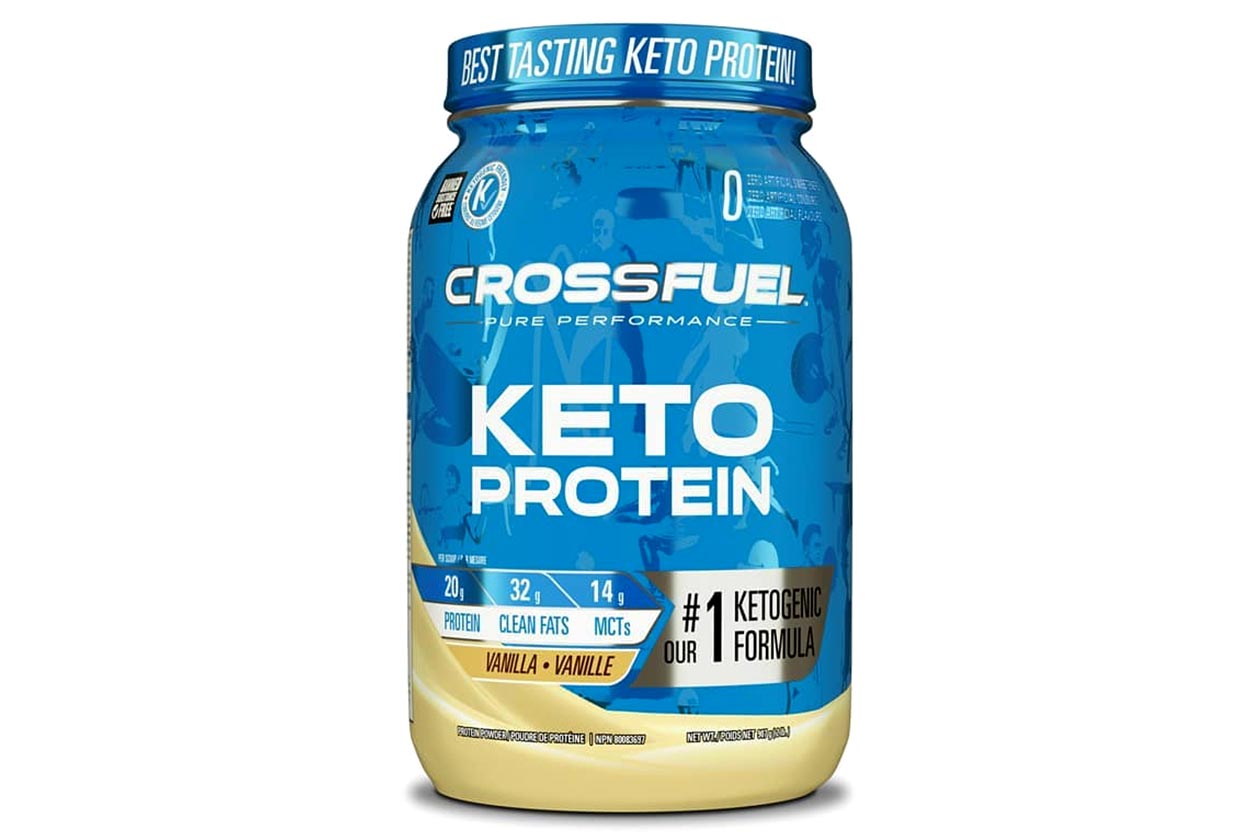 Crossfuel has unveiled its all-new protein powder, which as the brand previously teased, is definitely not your typical protein supplement. The product is named Keto Protein, and it features a formula and nutrition profile designed to support a ketogenic lifestyle with the majority of its calories coming from fat.
The new Keto Protein from Crossfuel provides a heavy 32g of fat per serving alongside 20g of protein from a blend of whey and milk isolate, and micellar casein. All of its fats come from clean sources such as coconut oil with a total of 14g of MCTs, and absolutely no artificial colors, flavors, or sweeteners.
Crossfuel's Keto Protein is available now through its own online store in a 2lb with two tastes to choose from in Chocolate and Vanilla. Through the brand's website, the ketogenic friendly supplement will cost you $54.99, or $46.74 if you take advantage of Crossfuel's introductory coupon "CFKETO15" for 15% off.