Performa adds two distressed style designs to its Transformers Series
Oct 18th, 2018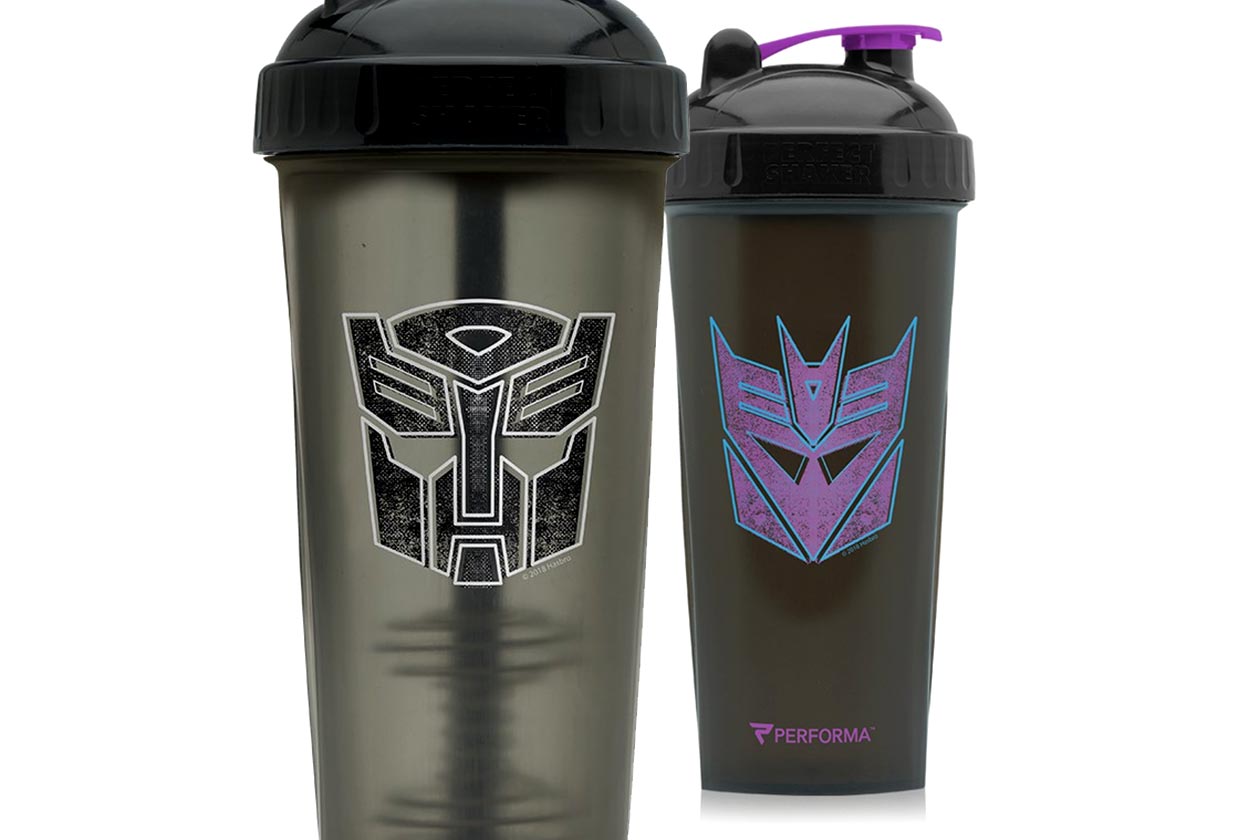 Earlier this year Performa introduced another officially licensed series of supplement shakers themed around Transformers. The line was made up of a total of six different shaker bottles but only two different designs each one utilizing the classic heroic Autobot and villainous Decepticon logos.
This week Performa has added two more shakers to its Transformers series, both of which once again make use of the Autobot and Decepticon logos. What makes these ones different from the originals is that they have somewhat of a distressed print instead of simple, flat color designs.
The all-new Transformers Series shakers from Performa are now available for purchase over on its website for their usual 28oz shaker price of $16.99 each. The colors of the products are purple on charcoal for the Decepticon's bottle, and black on a semi-transparent black for the Autobot's shaker.