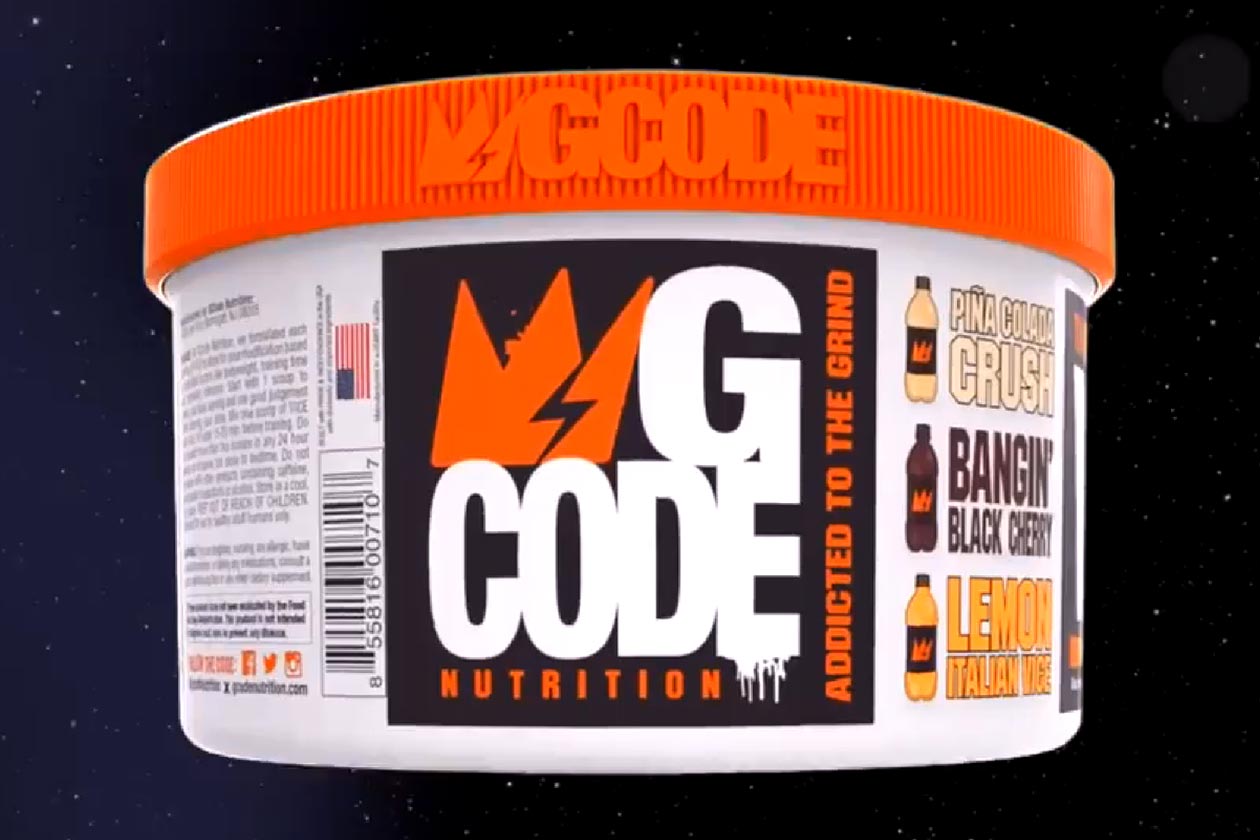 GCode nutrition has introduced a unique, industry-first style of packaging for its pre-workout supplement Vice, called the Vice TriChamber. Previously the brands sold the product in sets of three, giving customers three separate tubs, each packing 15 servings of a different Vice flavor.
The new Vice packaging takes things to a whole new level, where you still get those three flavors, although instead of being in separate tubs, the TriChamber brings them all together in the one bottle. It is a short but wide tub, with three plastic dividers molded inside which separates each flavor into its own chamber.
GCode Nutrition is going to be launching its Vice TriChamber in two variations. There will be the set of original flavors with Grindin' Grape, Cherry Swole, and Legend Lime. The other one has the newer flavors with the recently released Pina Colada Crush and Bangin' Black Cherry, and the yet to be released Lemon Italian Vice.