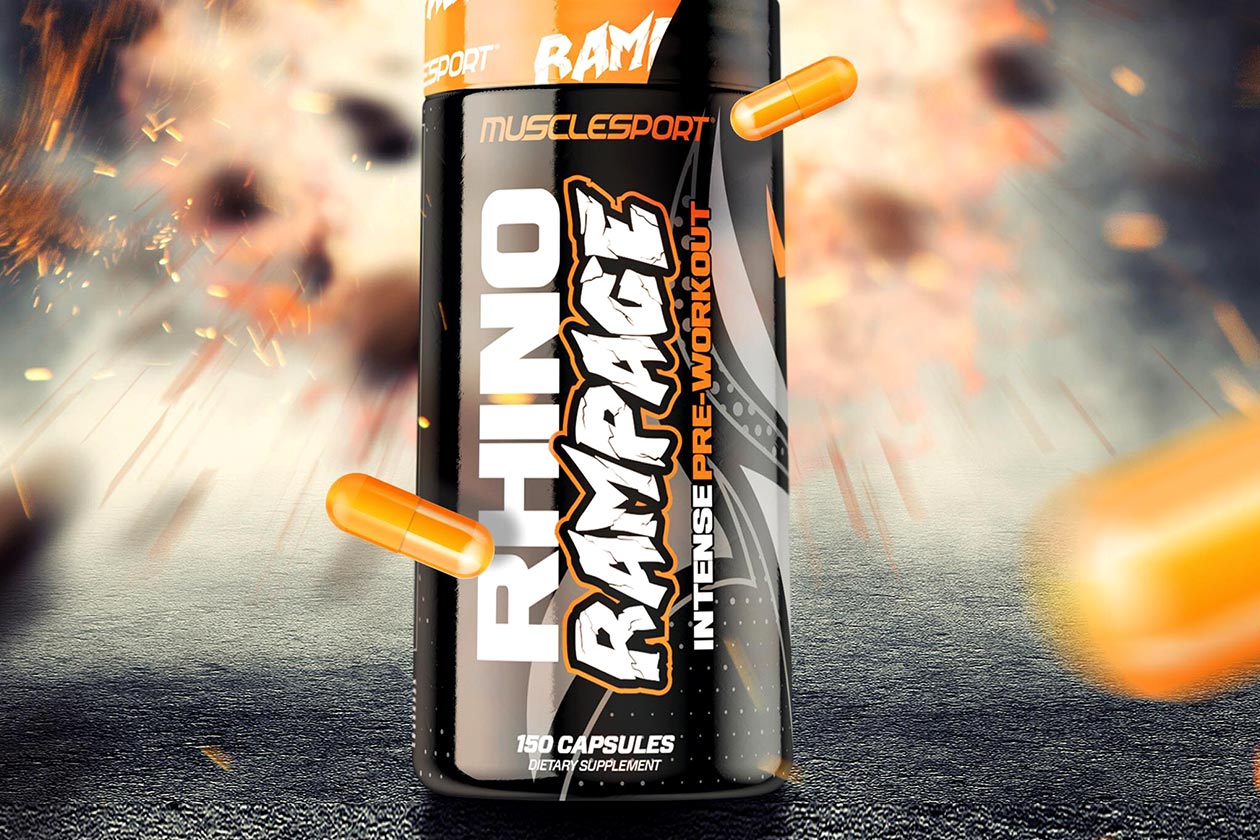 Muscle Sport's all-new supplement for its more advanced and complex Black Series has turned out to be a surprisingly unique pre-workout. The product's title is Rhino Rampage, and its point of difference is that instead of being a typical powder, it's a pre-workout that comes in capsule form.
Ingredients and effects
Like all good pre-workout supplements, Muscle Sport's Rhino Rampage features a variety of ingredients to deliver a variety of effects perfect for when you're working out. For better muscle pumps the product includes citrulline malate at a dose of 4g, and the increasingly popular branded ingredient, Vaso6 at 300mg.
Alongside the pump enhancers, Rhino Rampage features BetaPower betaine, the Spectra antioxidant blend, Kanna Ease sceletium tortuosum for focus, and AstraGin to improve absorption of everything. Muscle Sport has also thrown in a potent energy matrix featuring powerful stimulants like Dynamine, eria jarensis, and of course caffeine.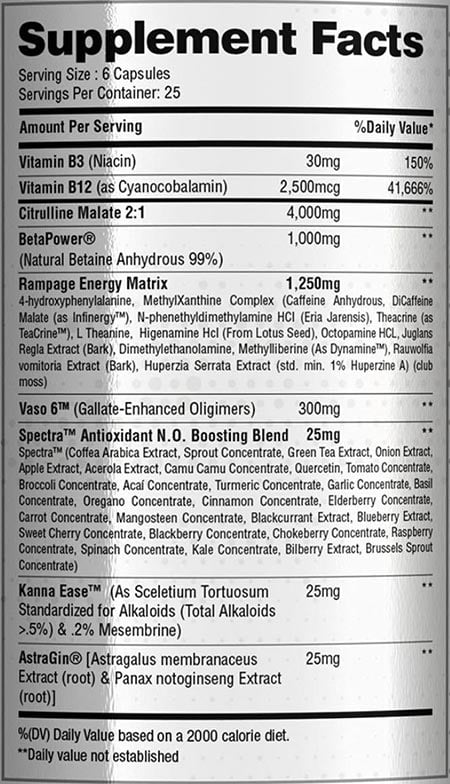 You can see the full list of ingredients in Muscle Sport's new Rhino Rampage in the label above. Everything in the supplement is transparently dosed except for the energy blend which weighs in at 1.25g per six-capsule serving. For those interested in the caffeine content we can confirm its two sources combine to provide 400mg.
No artificial flavoring
One of the rather interesting points behind Rhino Rampage is that it actually works as a pre-workout for people that want to steer clear of artificial colors, flavors, and sweeteners. While the brand could've done a naturally flavored powder, Rampage leaps around the whole thing by coming in capsules and not needing any flavoring.
Where to buy
Rhino Rampage is available now through Muscle Sport's own online store at $59.99 for a 25 serving bottle and will be in retailers across the US soon. Through the brand's website there is also a deal running for the next 48 hours where you can get the pre-workout capsule for $35.99 with the coupon "RAMPAGE".