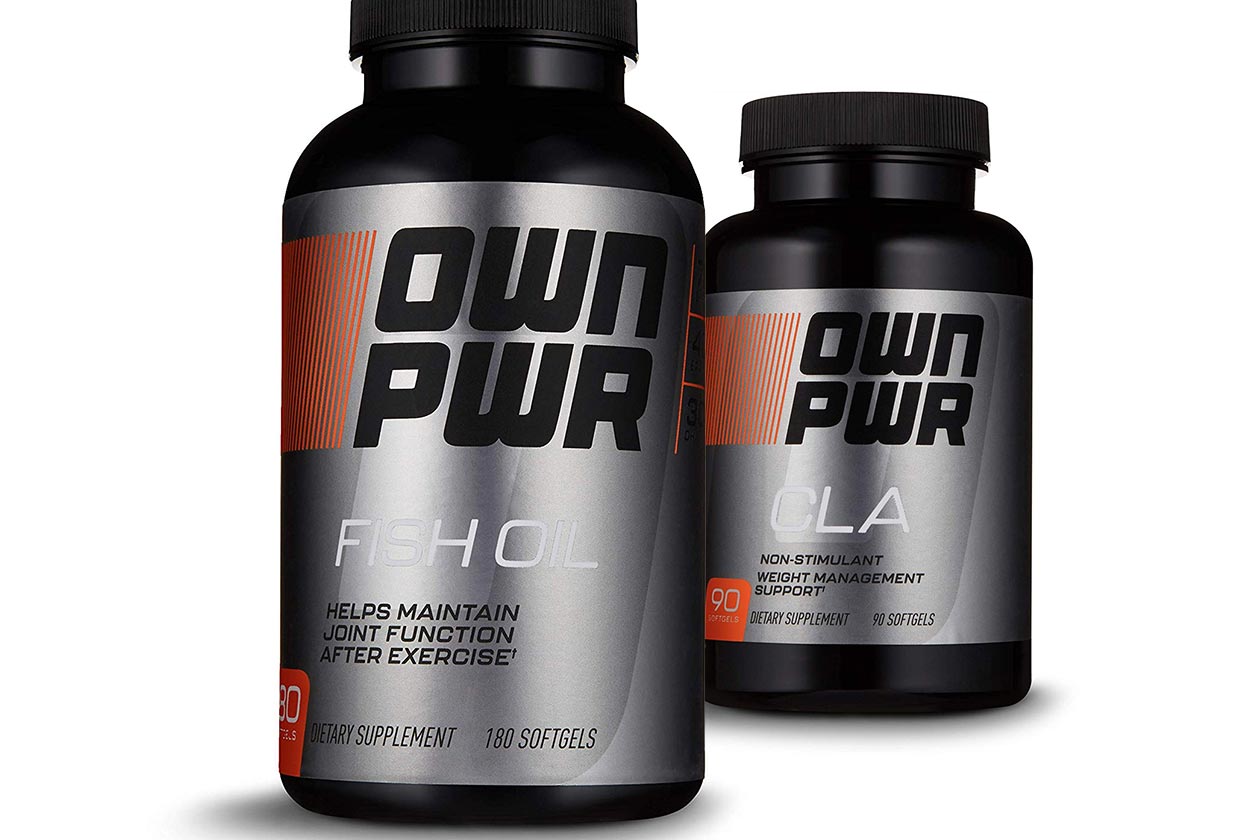 It was just yesterday that we shared news on the Amazon brand OWN PWR introducing three more basic type supplements to its growing lineup. Today we're back with more news from the brand, once again relating to the release of another lot of simple supplements.
Following on from OWN PWR's BCAA, Creatine, and HMB, comes the launch of CLA and Fish Oil, which are exactly what their titles say they are. The CLA features a gram of safflower oil per softgel providing 800mg of CLA, and Fish Oil packs 1.25g of fish oil per serving providing 400mg of EPA and 300mg of DHA.
As per usual, the place to go to get the latest supplements from Amazon's sports nutrition brand OWN PWR, is amazon.com. Through there the brand's new CLA will cost you $13.99 for a 90 softgel bottle, and as for the concentrated Fish Oil that is $21.99 for a bottle of 180 softgels.