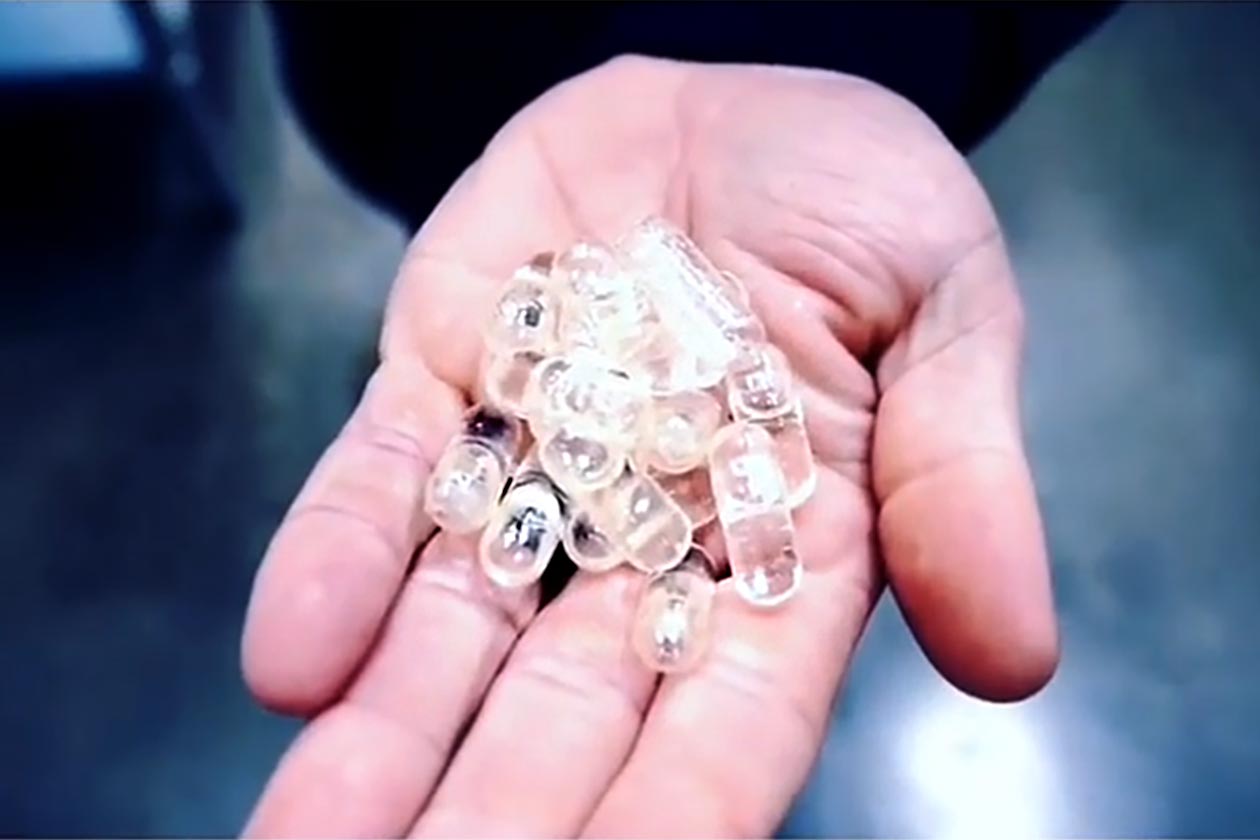 One of the most popular complaints Purus Labs said it received about its effective pump pre-workout Noxygen, was that its powder gets a little clumpy. Apparently, over the past two years the brand has been working on a solution which it's finally ready to release with a liquid capsule version of Noxygen.
Purus Labs has announced fans of the brand will be able to purchase the unique capsule Noxygen sometime tomorrow. We don't yet know what the exact ingredients or doses are in the spin-off, but we do know it has the same two main features as the original with HydroMax glycerol and NO3-T nitrates.
The product two years in the making, is officially being referred to as Noxygen LiquiCaps, and as mentioned, it'll be available for purchase sometime tomorrow. The place you'll need to go to get your hands on the no-clump pump supplement is the brand's own website at puruslabs.com.