Oct 4th, 2018
The flavor driven company Yummy Sports has completely unveiled its recently teased mystery supplement which has turned out to be K-Energy. The product is a combination of two categories of sorts, designed as a ketogenic formula that is infused with energy enhancing ingredients.
Yummy Sports' all-new K-Energy is intended to be used at any time of the day for whenever you need an extra boost in energy. As for its ingredients, as mentioned K-Energy is a dual category supplement of sorts, so it's no surprise it features ingredients for both sides, energy and ketones.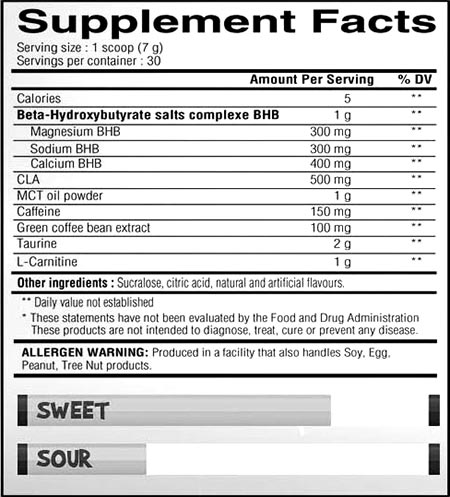 The latest Yummy Sports product features a total of seven different ingredients, all of which are transparently dosed. Included in the formula is half a gram of CLA, a rather light 1g of BHB ketones, 2g of taurine, a gram each of carnitine and MCT oil powder, 100mg of green coffee bean, and 150mg of caffeine for energy.
K-Energy is now exclusively available over at the Canadian supplement retailer Supplement King, where the product will cost you $24.99 (19.38 USD) per tub. Yummy Sports' ketogenic formula comes with 30 servings per tub and has four flavors to choose from in Iced Tea, Peach, Sour Watermelon, and Ziclone.