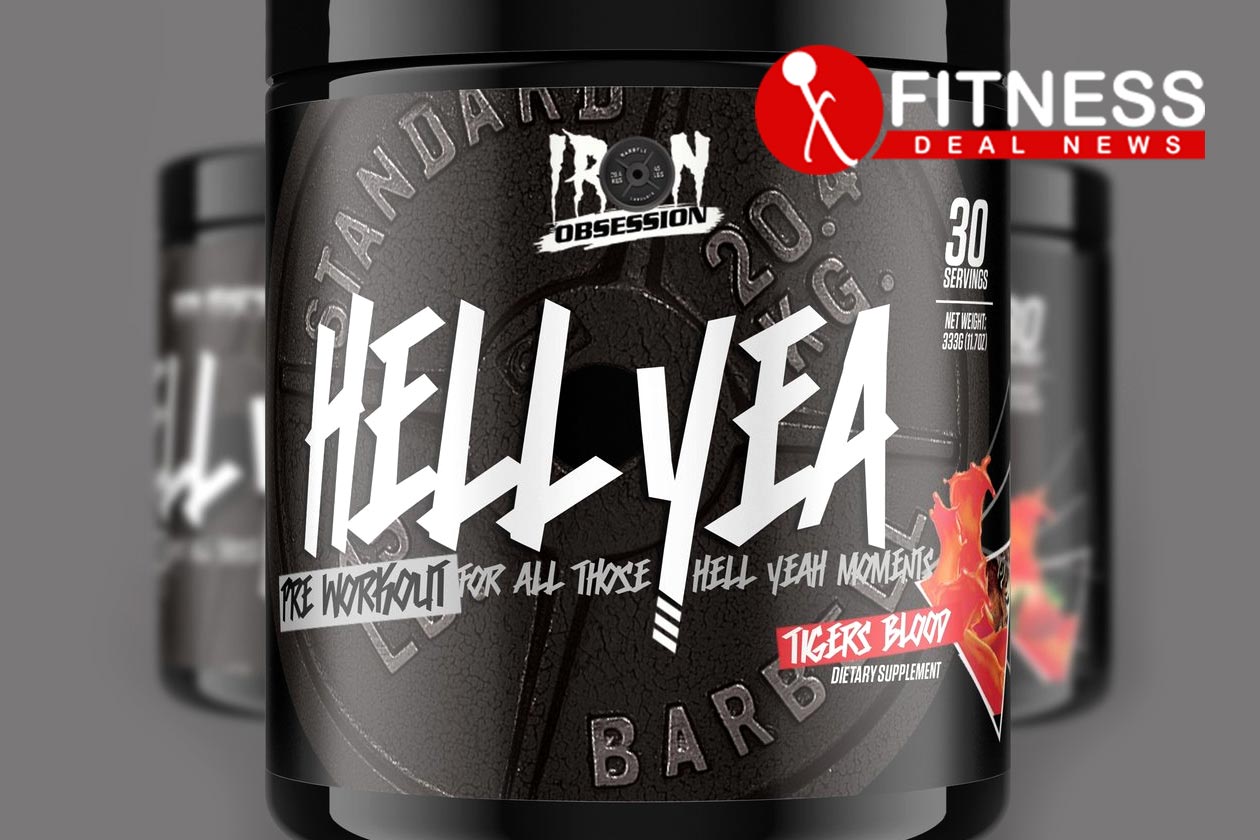 The bargains hunters over at Fitness Deal News have uncovered another great supplement deal, however, this is an FDN flash deal, so you will need to act quickly. The products involved in the offer are the pre-workouts Hell Yea and Oh Yea from Iron Obsession.
Through Iron Obsession's website, you would usually pay $49.99 for the DMHA powered Hell Yea pre-workout and $45 for the stimulant free pump pre-workout Oh Yea. For today only Fitness Deal News has a coupon code that will save you a strong 30% on both of the supplements.
When you combine the coupon with Iron Obsession's stack of Hell Yea and Oh Yea, you can get the two for a very competitive $28 each. For more information on the limited time deal, head on over to the Fitness Deal News website before the end of today.