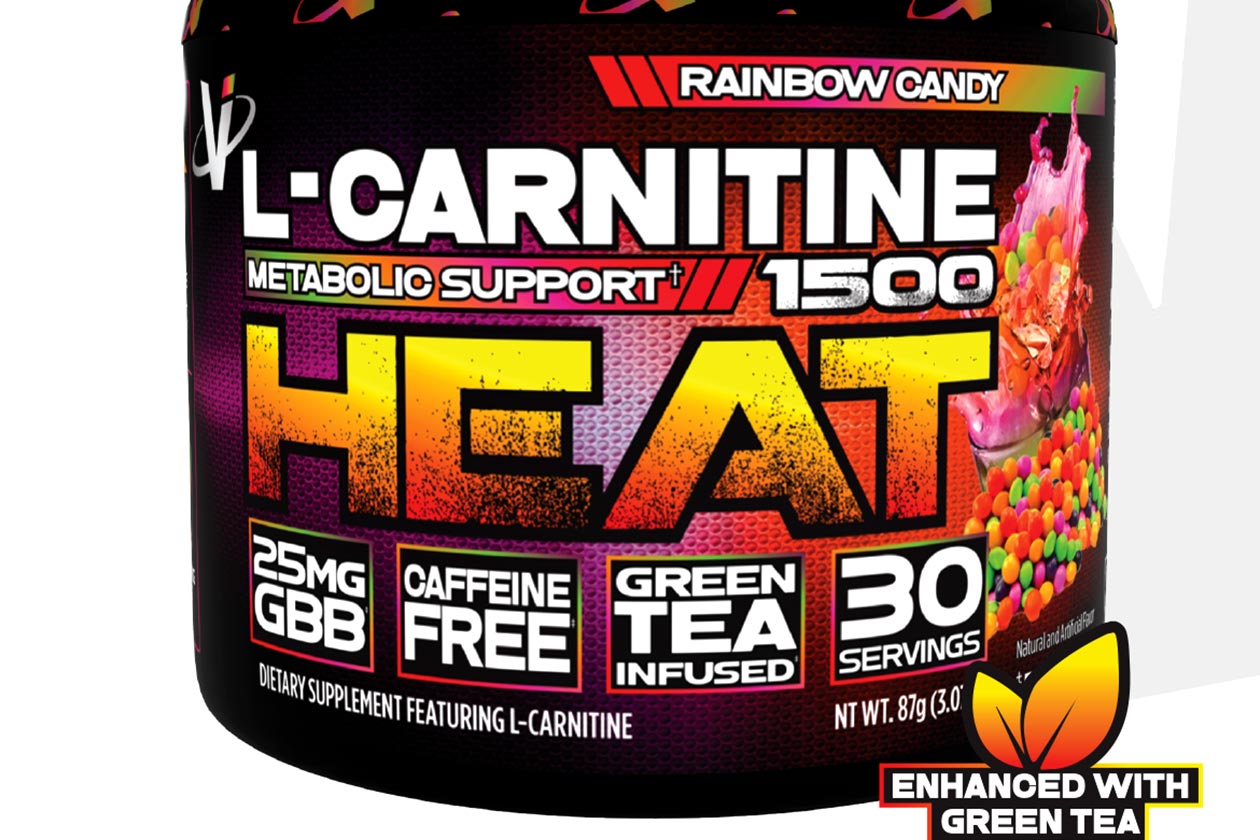 VMI Sports has launched an all-new powder version of its sweat enhancing supplement, L-Carnitine 1500 Heat. The original product comes in liquid form and combines a 1.5g blend of three different carnitines, green tea, GBB, Paradoxine grains of paradise, and the absorption enhancer, BioPerine black pepper.
The L-Carnitine 1500 Heat powder is almost exactly the same as the original liquid, with the exception of one ingredient. The supplement plans to deliver the same kind of thermogenic experience, although instead of having three types of carnitine it has two, which still combine for a total of 1.5g of carnitine per serving.
VMI Sports' new L-Carnitine 1500 Heat powder is now available over on its website in 30 serving tubs, and just like the liquid, it comes in a variety of flavors. The product's menu includes six options with Patriot Pop, Cherry Lime, Rainbow Candy, Strawberry Kiwi, Blackberry Lemonade, and Peach Mango.