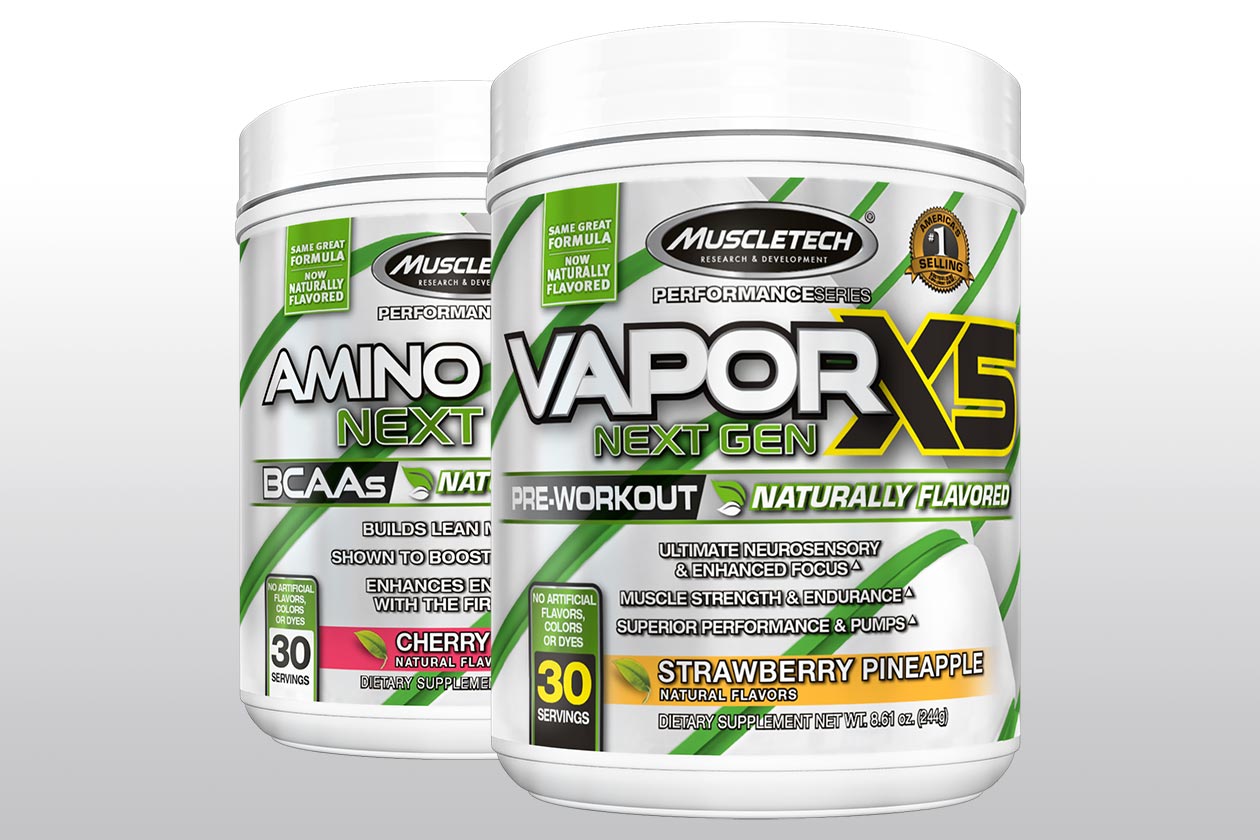 Closer to the end of this month, Muscletech is launching two new flavor options for its pre-workout Vapor X5 and BCAA formula Amino Build. You can see the flavors pictured above that do clearly look quite a bit different from the current options available for Vapor X5 and Amino Build.
Muscletech's new additions to its pre-workout and amino look quite different on the outside because on the inside there is a significant difference. While they do still feature all of the main ingredients that make up Vapor X5 and Amino Build, what they don't have are any artificial dyes, colors, and sweeteners.
The flavor of Muscletech's all-natural Vapor X5 is Strawberry Pineapple, while Amino Build's is Cherry Limeade. As mentioned the veteran supplement company plans on launching the two later this month with the same 30 servings per tub, and they'll also be available for the same price.