Myprotein releases a less expensive, protein chocolate advent calendar
Nov 8th, 2018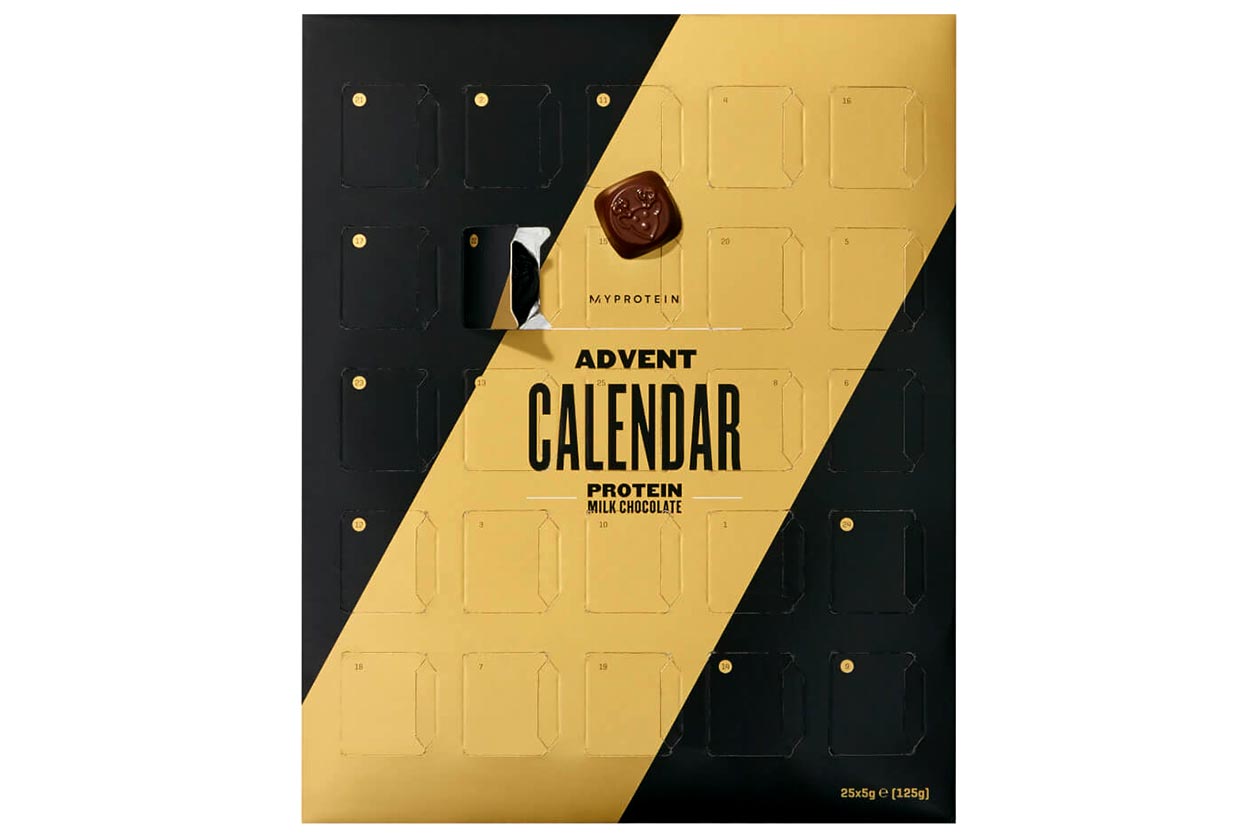 A few days ago Myprotein released its rather large and pricey, protein snack packed advent calendar. The product is a fold out advent calendar for the holiday season that has 24 windows, each filled with one of the brand's protein snacks as opposed to the traditional sugary chocolate.
Myprotein has now dropped a second protein packed advent calendar, although this one has a significantly cheaper price point and very different treats. Myprotein's second calendar is a more standard, flat design and instead of being filled with protein snacks it has 5g, bite-size, high protein chocolates.
The less expensive Myprotein advent calendar is now available through the brand's primary website myprotein.com (not us.myprotein.com). The price of the protein chocolate calendar is just £4.99 (6.55 USD), which as mentioned is a lot less than the brand's other one at £54.99.