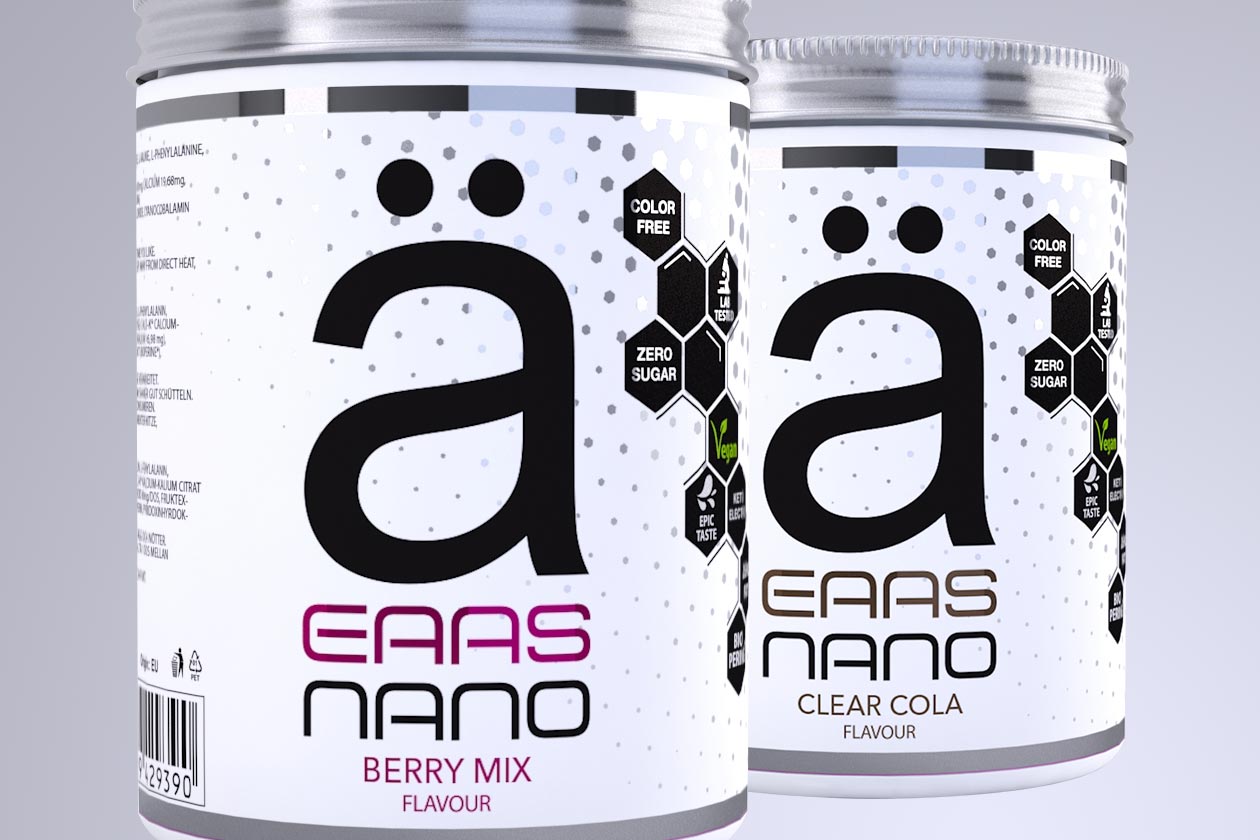 The previously previewed Nano EAAs from ä has now been completely unveiled, and according to the brand it is also available for purchase. The supplement is only slightly different from ä's original Nano BCAA with it featuring a blend of EAAs as opposed to just the three BCAAs.
Packed into each serving of ä's all-new Nano EAAs is 9.5g of eight essential amino acids, each of which is transparently dosed and includes BCAAs at a combined 4.395g. The product also features a 780mg electrolyte blend for hydration and 10mg of BioPerine black pepper to enhance absorption.
As mentioned, Nano EAAs from the European brand ä is now available for purchase in a 32 serving tub. The supplement comes in two zero sugar and zero fat flavor options with Berry Mix and Clear Cola, the latter of which gets its name from the fact that Nano EAAs doesn't use any artificial colors.