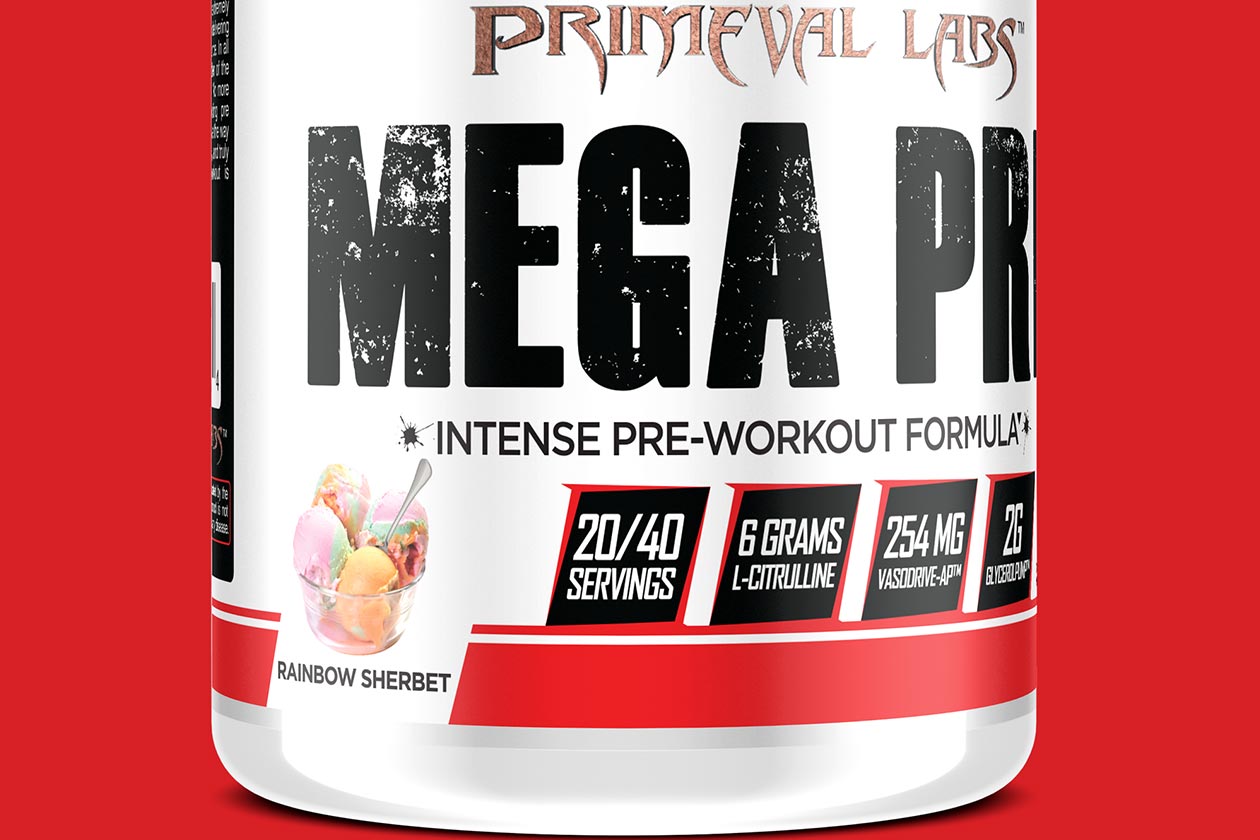 Just last month Primeval Labs launched two new flavors for its intense and top five pre-workout supplement Mega Pre Black. Those two flavors were both rather creative recipes with the sweet sounding Gummy Bear and Island Candy Cocktail.
This month Primeval Labs has decided it's time to give back to its the original, stimulant-free Mega Pre. Now available for the white branded pre-workout alongside its original two options Smash Berry and Pineapple Mango, is the colorful Rainbow Sherbet.
Primeval Labs latest release is already in stock and ready to purchase from its own online store over at primevallabs.com for its regular direct price of $49.95.