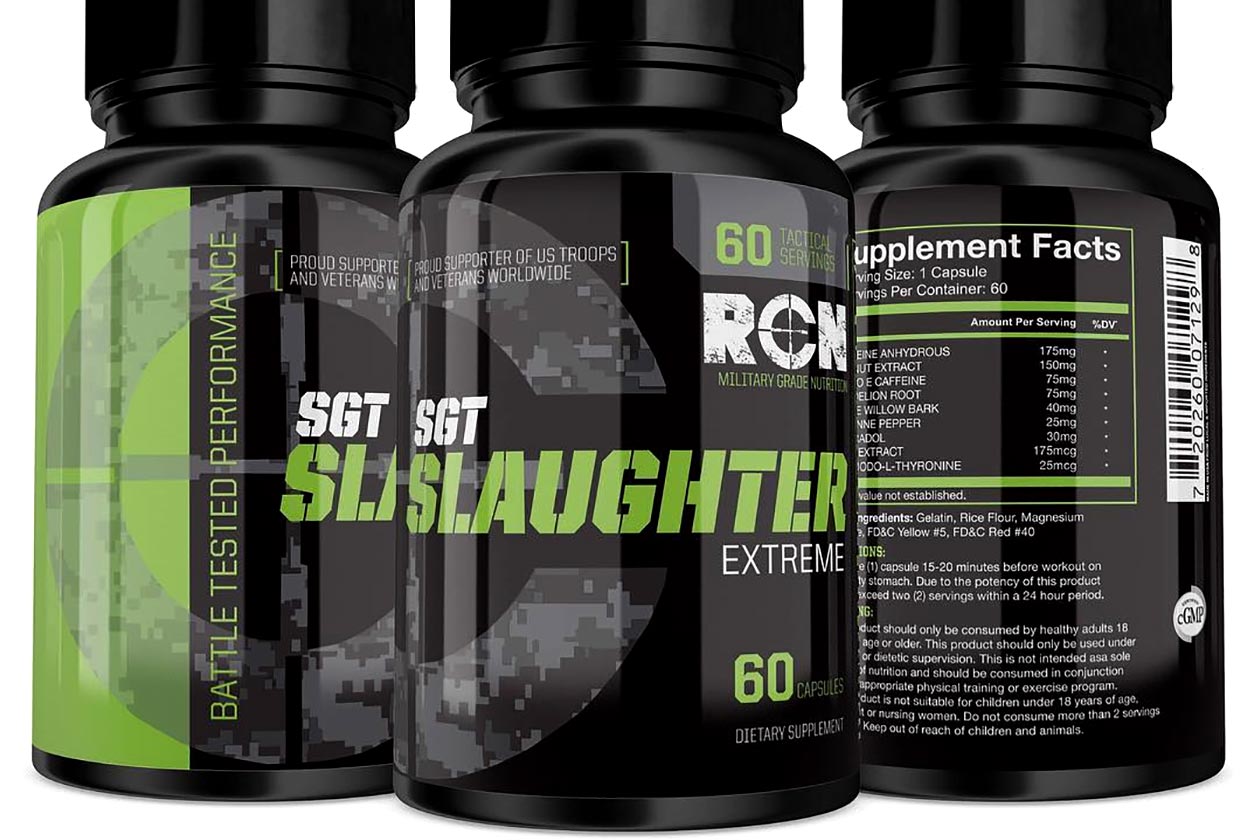 RCN Nutrition isn't a brand we hear from all that frequently, although this week it has revealed and released an all-new supplement for one of the industry's busier categories. The brand's new product is a sequel to its original, stimulant powered weight loss supplement Sgt. Slaughter, named Sgt. Slaughter Extreme.
The new Sgt. Slaughter Extreme from RCN Nutrition is an improved version of Sgt. Slaughter in almost every way possible. The brand has taken its original product, carried over every single one of its ingredients, made it a fully transparent formula, and added in a few more features for even better weight loss support.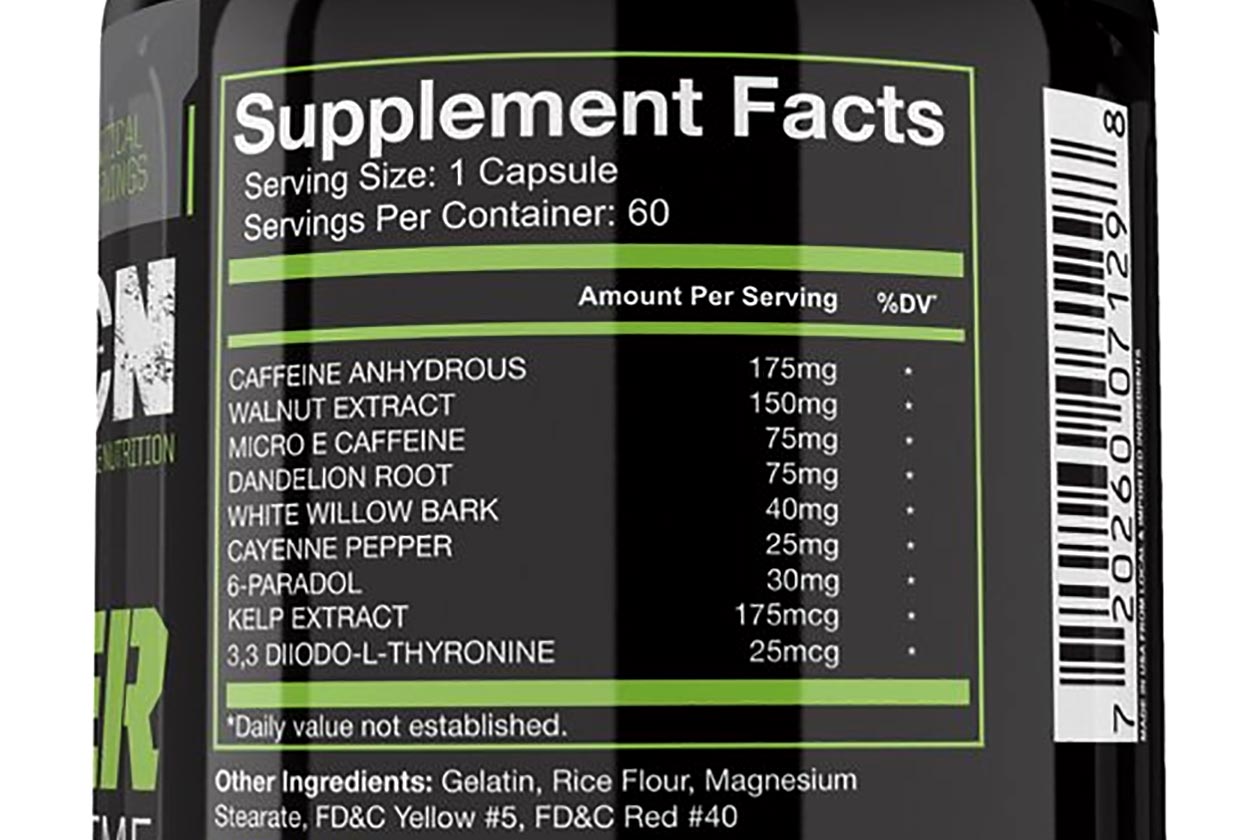 You can see the combination of ingredients RCN Nutrition has thrown into Sgt. Slaughter Extreme directly above in its official facts panel. The fat burning supplement includes two types of caffeine with regular anhydrous as well as micro e caffeine, 75mg of dandelion extract, 30mg of grains of paradise, and more.
As mentioned, RCN Nutrition has both revealed and released its new Sgt. Slaughter Extreme, which can now be purchased from the brand's website. Buying directly from RCN the new product will cost you a little more than its predecessor at $54.99 for the same amount of servings per bottle with a total of 60.