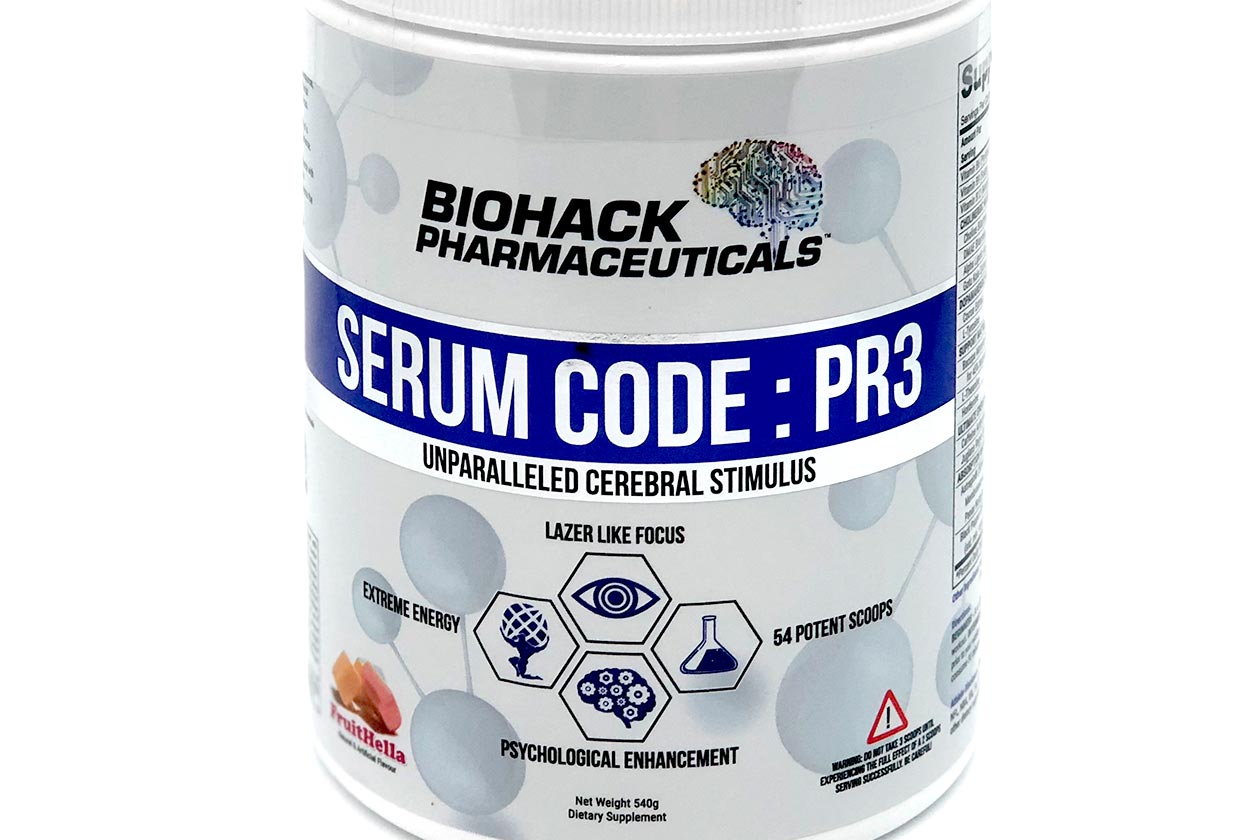 Biohack Pharmaceuticals is an all-new supplement company out of the UK that has started its journey in the industry with a pre-workout named Serum Code PR3. It is a full-on stimulant powered formula featuring a combination of ingredients to help enhance energy and mental focus.
Formula
The mind behind the new Serum Code PR3 and head alchemist over at Biohack Pharmaceuticals is Kort Cooper from the supplement retailer T Nutrition. The pre-workout comes packed with a very impressive formula made up of both reliable and effective ingredients at some rather intense doses.
To deliver all of its energy and focus benefits, Biohack Pharmaceuticals has loaded Serum Code PR3 with just over ten main ingredients. The list includes highlights such as choline bitartrate at a heavy 4.5g per maximum serving, 375mg of juglans regia, and an extreme 600mg of caffeine.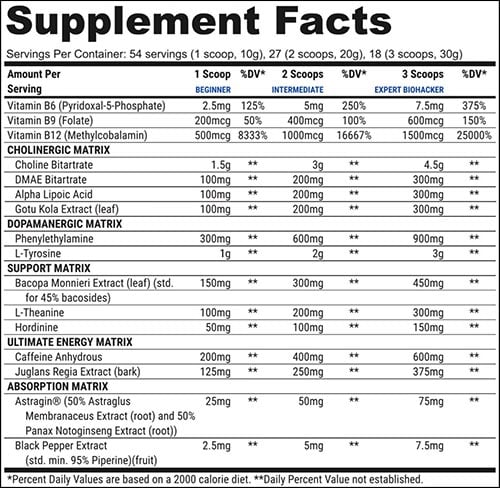 You can see the full list of ingredients squeezed into Serum Code PR3 in its fully transparent facts panel directly above. As mentioned, the promising pre-workout features a very impressive formula, especially considering it's Biohack Pharmaceuticals' first supplement release.
Serving size
Another area worth highlighting about Serum Code PR3 is its serving suggestions. The massive doses we highlighted earlier are from Biohack Pharmaceuticals' maximum three scoop serving. The brand warns that only experienced lifters should go that high and that users should always try two scoops before moving on to three.
Where to buy
The UK based Biohack Pharmaceuticals has put together a website where you can purchase Serum Code PR3 directly from the brand. That website is mybiohack.co.uk, where a full 54 serving tub, or 18 maximum servings, will cost you £39.95 in the one FruitHella flavor option.