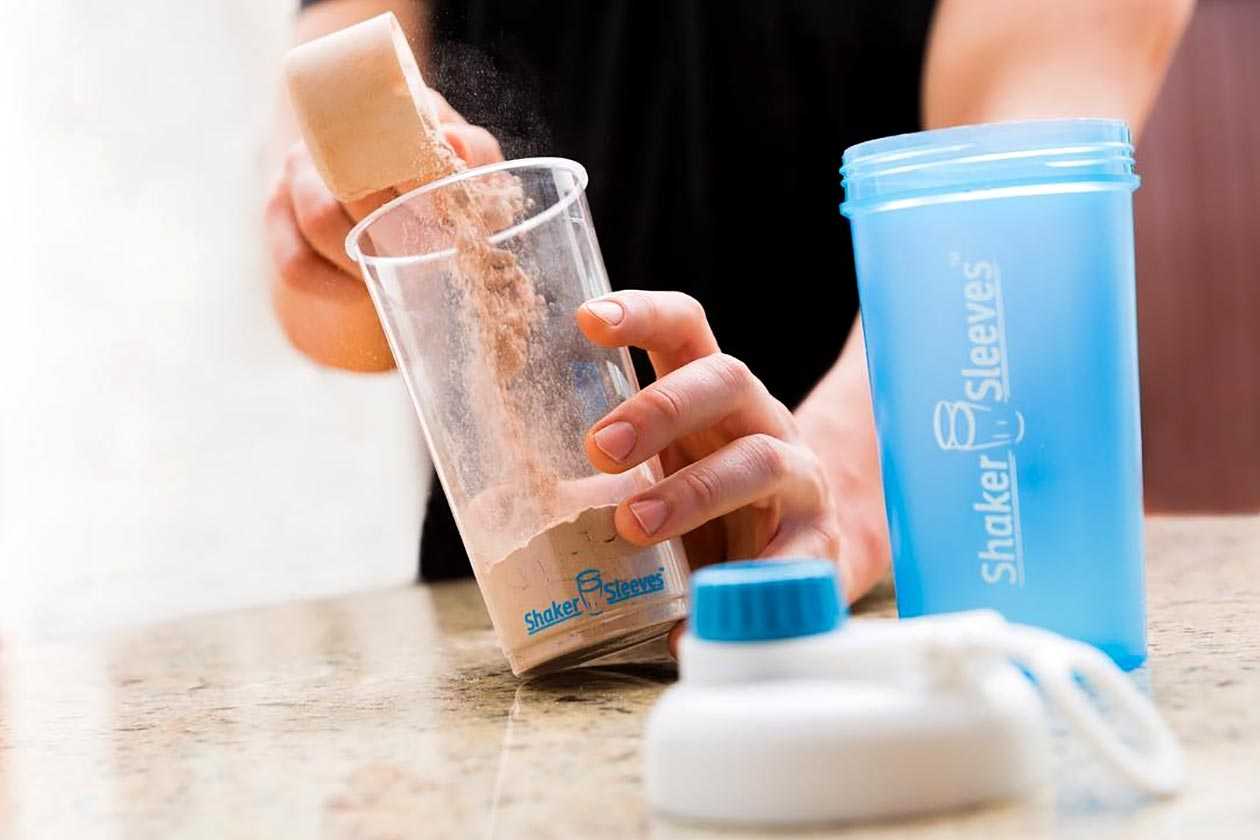 Shaker Sleeves is a company that has come up with a new and very different way to conveniently carry multiple supplement powders in the one shaker cup. While the common compartment shaker and on-the-go funnels can already do that quite reliably, it is always fun to see brands come up with new ways to do things.
The way Shaker Sleeves product works is that you start with its somewhat typical looking shaker cup. Where the unique part comes in is that the company then sells disposable, plastic liner cups that sit inside the shaker. The idea is you place a cup in the shaker, pour in your supplement powder, then slide another liner or sleeve on top to hold a different type of powder.
You can see a simple demonstration of how the whole Shaker Sleeves system works in the video above. The shaker and sleeves work together to keep everything separate and allow you to mix and hold multiple powders in the one bottle. The brand sells two sizes of its sleeves with a 20oz intended for post-workouts and the sleeve that slides in first, and the smaller 14oz for pre-workouts that goes in second.
One of the other benefits that come with the Shaker Sleeves system and something the brand proudly promotes, is that it gives you the ability to not need to clean your shaker. You can very easily use a single sleeve with the product, which will keep your shake separate from the bottle and simply slide out for you to drink.
The disposable sleeves themselves are 100% recyclable and BPA free. As mentioned, they come in two sizes with 20oz and 14oz and can be stacked together in Shaker Sleeves' 20oz shaker. The 20oz sleeve can of course also be used by itself in the 20oz shaker just like the 14oz can be used in the brand's smaller 14oz shaker.
Through Shaker Sleeves website there are a number of ways you can get using its rather creative and convenient shaker system. You can purchase the brand's sleeves in bags of 30 for $11.95 or $12.95 depending on the size, in a variety set with a bag each of the 20oz and 14oz sizes, or in six-month bulk packs for the larger 20oz at $10 per bag.