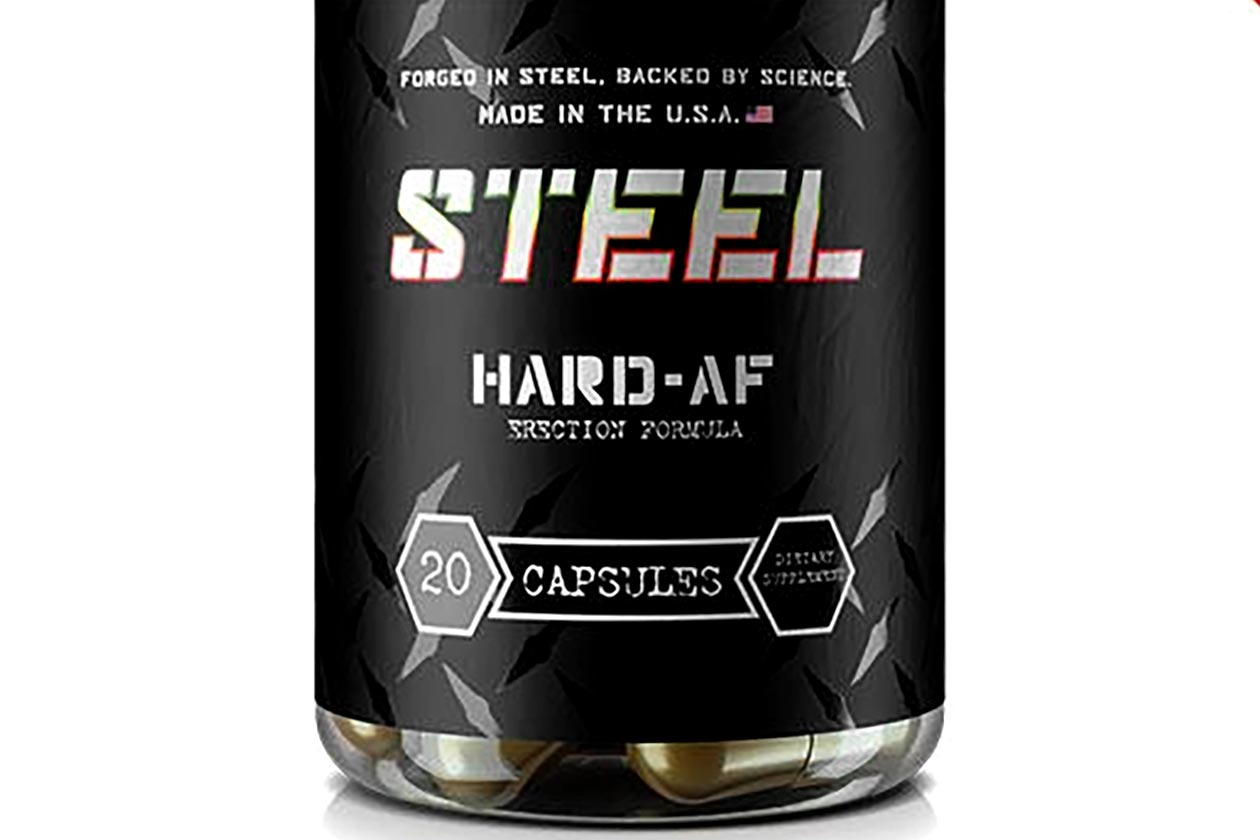 Steel Supplements recently added another item to its already very large lineup of products with the appropriately named Hard-AF. Typically, supplements that use the word "hard" in their names are muscle hardening formulas, however, Steel's new Hard-AF goes about this in a slightly different way.
The latest supplement from Steel calls out exactly what kind of product it is on the front of its bottle saying it is an "erection formula". Steel has designed Hard-AF to be a multi-effect formula providing increased pleasure and performance, as well as help with hardness, fullness, blood flow, and stamina.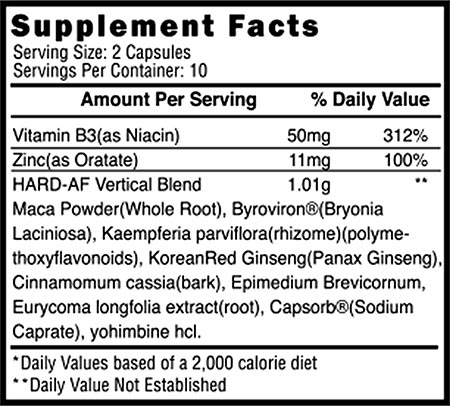 Like most of Steel's products, Hard-AF comes with a wide variety of ingredients to deliver its promoted benefits. All of the supplement's features come packed in a 1.01g non-transparent blend with maca, Byroviron branded bryonia laciniosa, kaempferia parviflora, panax ginseng, cinnamomum, epimedium, longjack, Capsorb, and yohimbine.
Hard-AF is now listed on the official Steel Supplements store, although at the moment it is not in stock. On the product's website page you can actually sign up to an email list and be notified when Hard-AF does become available, with no mention of price, but we do know it only has ten servings per bottle.