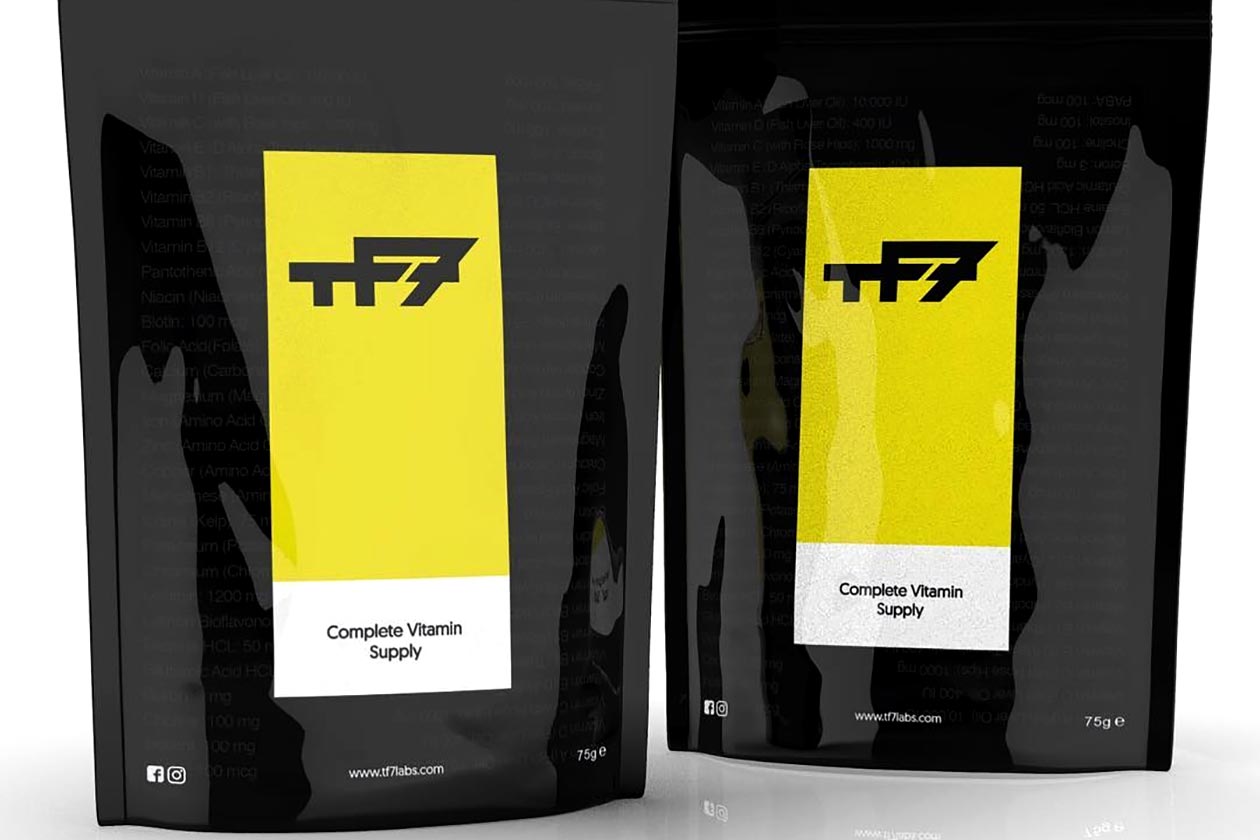 The UK company TF7 Labs currently has just advanced supplements in its lineup with the likes of its pre-workout Poison and fat burner Antidote. This week the brand has announced that it has put into production a product that's more on the basic side of things.
Now confirmed to be coming soon from the skull packaged TF7 Labs is a supplement called Complete Vitamin Supply. It is an essential type product featuring a mix of vitamins and minerals that comes in a 75g bag, which is said to be enough to supply users for a full 30 days.
As mentioned, TF7 Labs has put Complete Vitamin Supply into production this week, suggesting it will be out and available in stores sometime over the next couple of months.