Grenade has an all-new protein-packed snack available today that once again sees the brand expand its Carb Killa family. The latest from the creative company is the Carb Killa Biscuit. It is based on a traditional UK biscuit which is best described as a typically crispy, small cake.
Just like Grenade's many other Carb Killa products, the new Carb Killa Biscuit is a delicious high protein, low sugar snack. It is a great, healthy alternative for biscuit lovers with each packet of the Carb Killa Biscuit coming with two delicious, chocolate coated treats.
A single 25g Carb Killa Biscuit provides 6g of protein, 10.9g of carbohydrates with less than a gram of that sugar, 5.2g of fat, and a total of 109 calories. Do keep in mind that is based on a single biscuit, so if you eat a whole packet of two, you'll get twice that with 12g of protein and 218 calories.
There are two great looking flavor options for Carb Killa Biscuit that we have to imagine taste as good as they look seeing as they're coming from Grenade. The options are Salted Caramel and of course a chocolate option named Double Chocolate.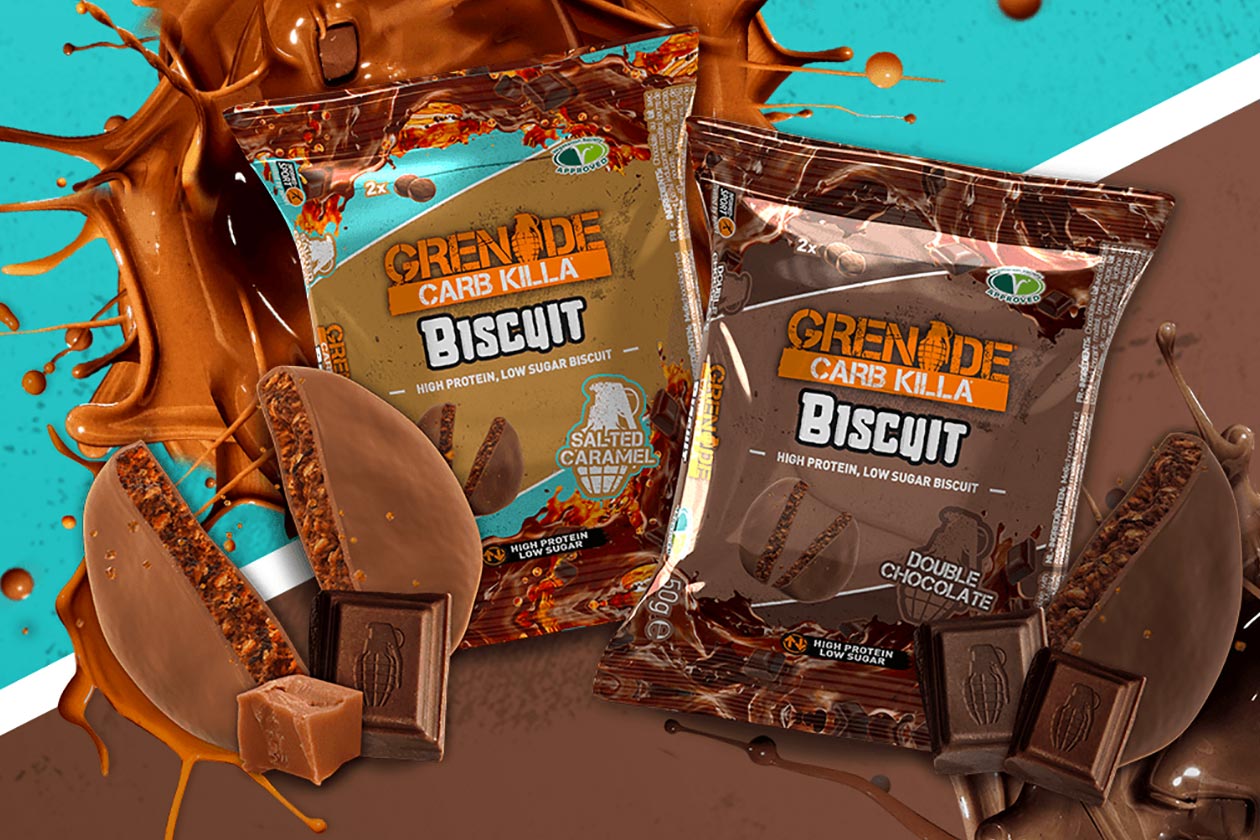 The all-new Carb Killa Biscuit is now available for purchase by UK and European fans directly from the brand's online store, with no plans of bringing it to the US. The unique new snack will cost you £2.49 (€3.25) for a single pack of two biscuits or £29.88 (€35.99) for a box of 12, double biscuit packs.