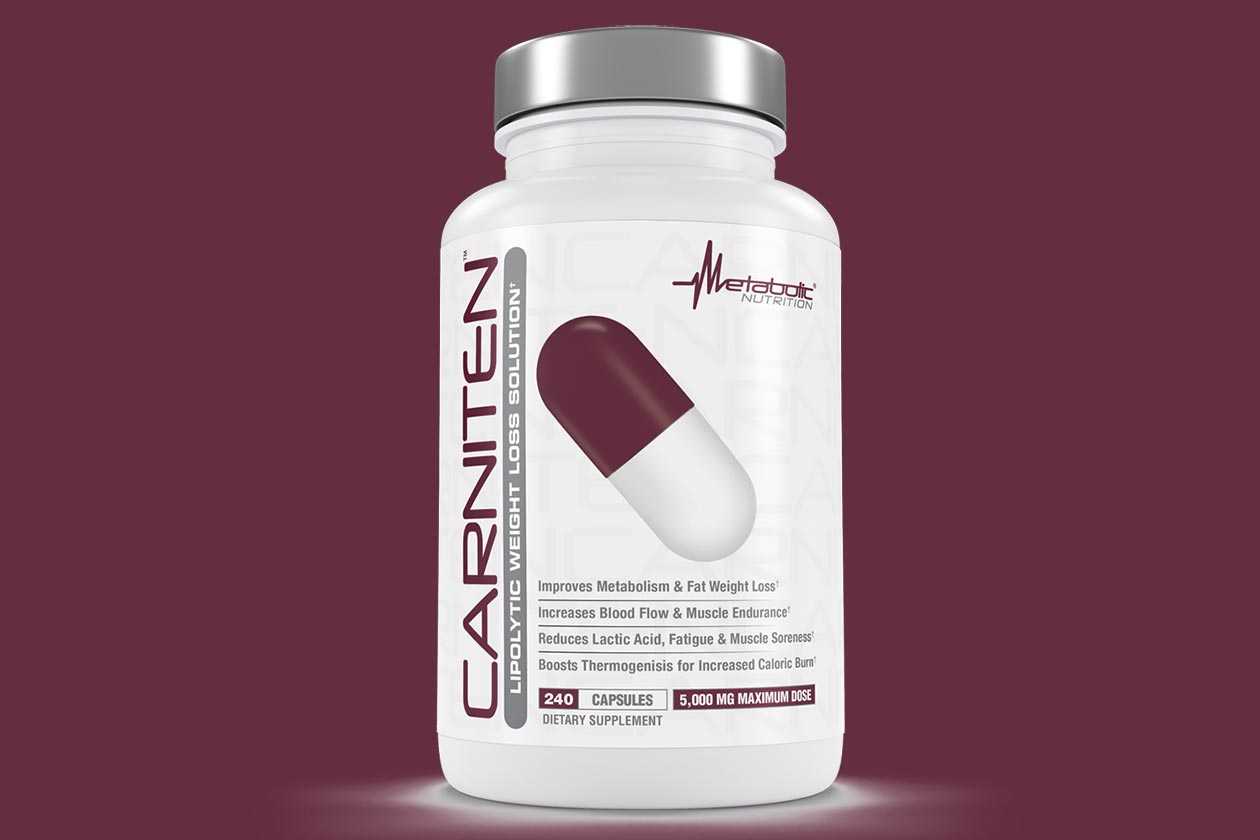 Metabolic Nutrition has put together yet another supplement for the competitive weight loss category, which the brand does already have plenty of products in. The latest from Metabolic is named CarniTEN which features a caffeine-free, carnitine based formula and can be stacked with the brand's many other fat burning supplements.
CarniTEN from Metabolic Nutrition is designed to help your body metabolize fat for energy as opposed to carbohydrates. As mentioned it is primarily powered by the common weight loss ingredient carnitine, of which it features five different types of for a combined 4.05g per serving.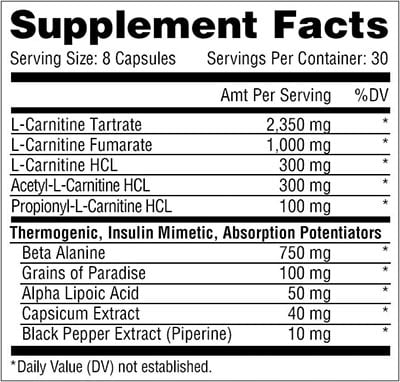 The five carnitines Metabolic Nutrition has packed into CarniTEN are carnitine tartrate, fumarate, and HCl, acetyl-l-carnitine, and propionyl-l-carnitine. The product also features five other ingredients with 750mg of beta-alanine, 50mg of alpha lipoic acid, 100mg of grains of paradise, 40mg of calcium, and 10mg of black pepper.
While Metabolic Nutrition has completely unveiled CarniTEN, it hasn't made it available for purchase just yet. The brand actually plans on launching it in roughly one and a half weeks' time on Wednesday the 2nd of January, just in time to help with any weight loss resolutions for the New Year.