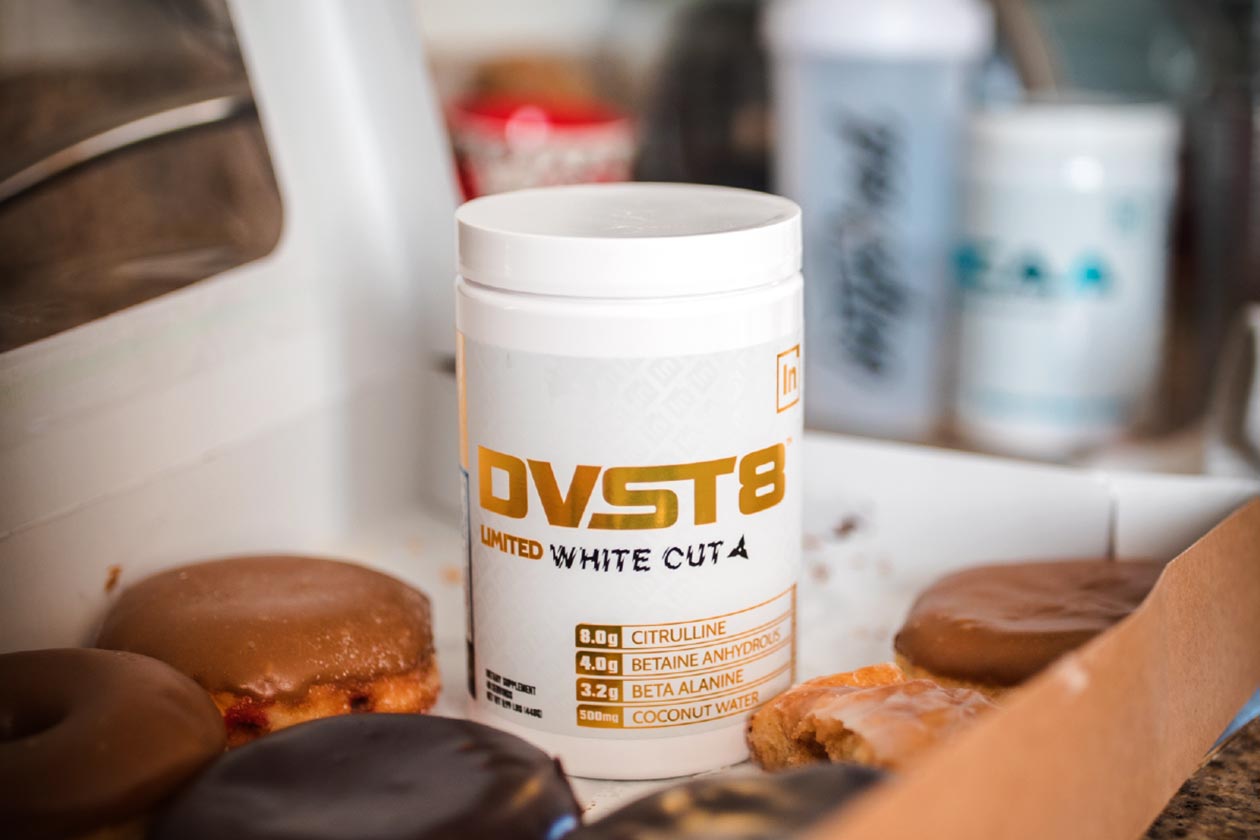 Over the years we've only had a few powerful formulas earn the number one spot on our list of top five pre-workout supplements. They've all been extremely memorable including Inspired's first-ever number one product, the incredible all-around pre-workout DVST8 White Cut.
Inspired did end up replacing that supplement with another version bearing the legendary "DVST8" name, although it didn't quite top the original in our minds. For those of you that were like us and were big fans of DVST8 White Cut, we have some extremely exciting news from Inspired.
The brand apparently had a secret stash of its DMHA powered DVST8 White Cut tucked away, that it has now decided to make available for purchase through its website. Inspired has said that there is only a limited amount of stock, so you'll want to get in sooner rather than later.
The price on the limited time return of Inspired's DVST8 White Cut is $60 per tub with two tastes to choose from in California Gold and Pacific Crush. The brand does, however, have a Christmas sale on at the moment getting you 30% off with the code "XMAS30", which drops White Cut to $42.