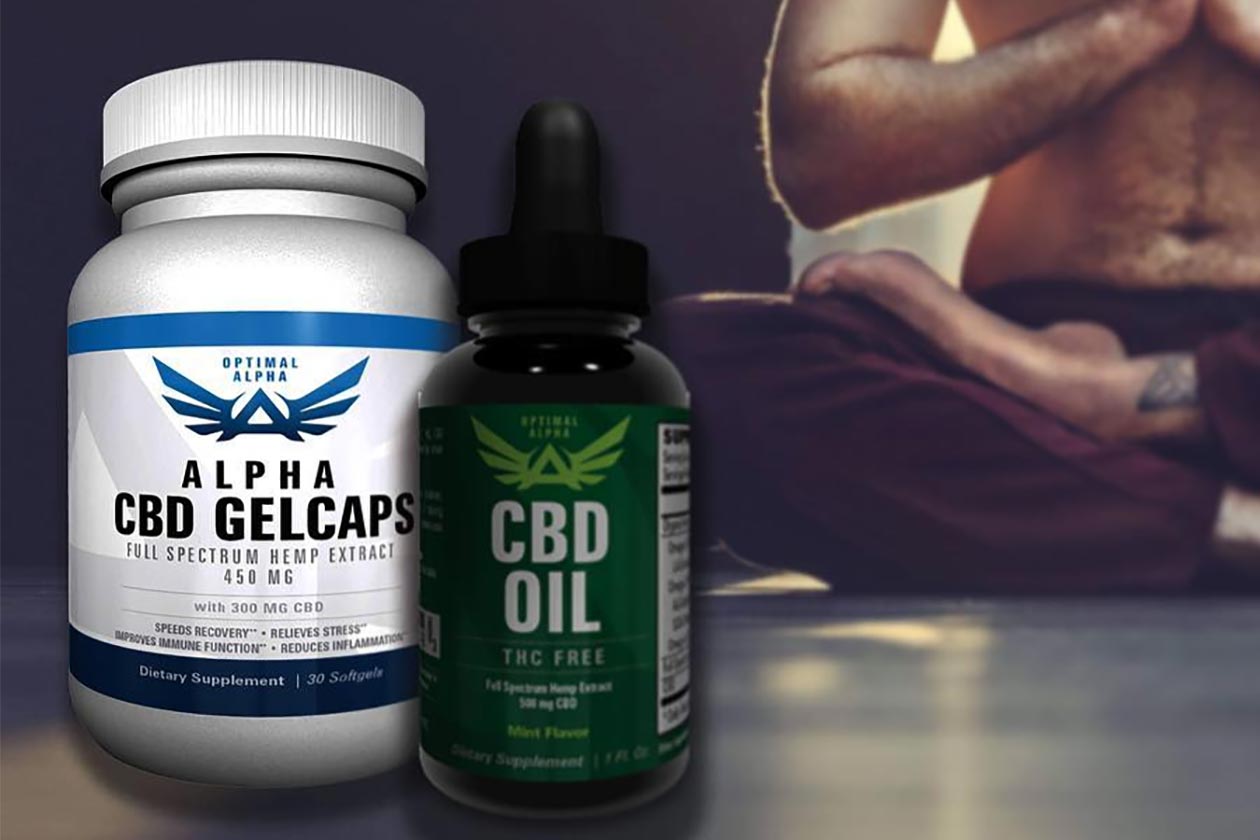 Mike Rashid's brand ImSoAlpha has released two all-new CBD based supplements with Alpha CBD Gelcaps, and CBD Oil drops. Neither product actually appears to have the "ImSoAlpha" name on their labels instead, they bear the ImSoAlpha logo and the name "Optimal Alpha".
The Alpha CBD Gelcaps feature a similar THC free formula to the CBD Oil drops with per softgel, 15mg of full spectrum hemp extract and 10mg of CBD oil. As for the drops, they have slightly higher amounts of hemp extract and CBD oil with a 1ml serving providing 26mg and 16.66mg of CBD.
You won't actually find the ImSoAlpha CBD supplements on the brand's usual online store instead, you have to visit a separate one located at imsoalphacbd.com. Through there you can grab the Alpha CBD Gelcaps and CBD Oil drops priced at $34.99 and $44.99 respectively.