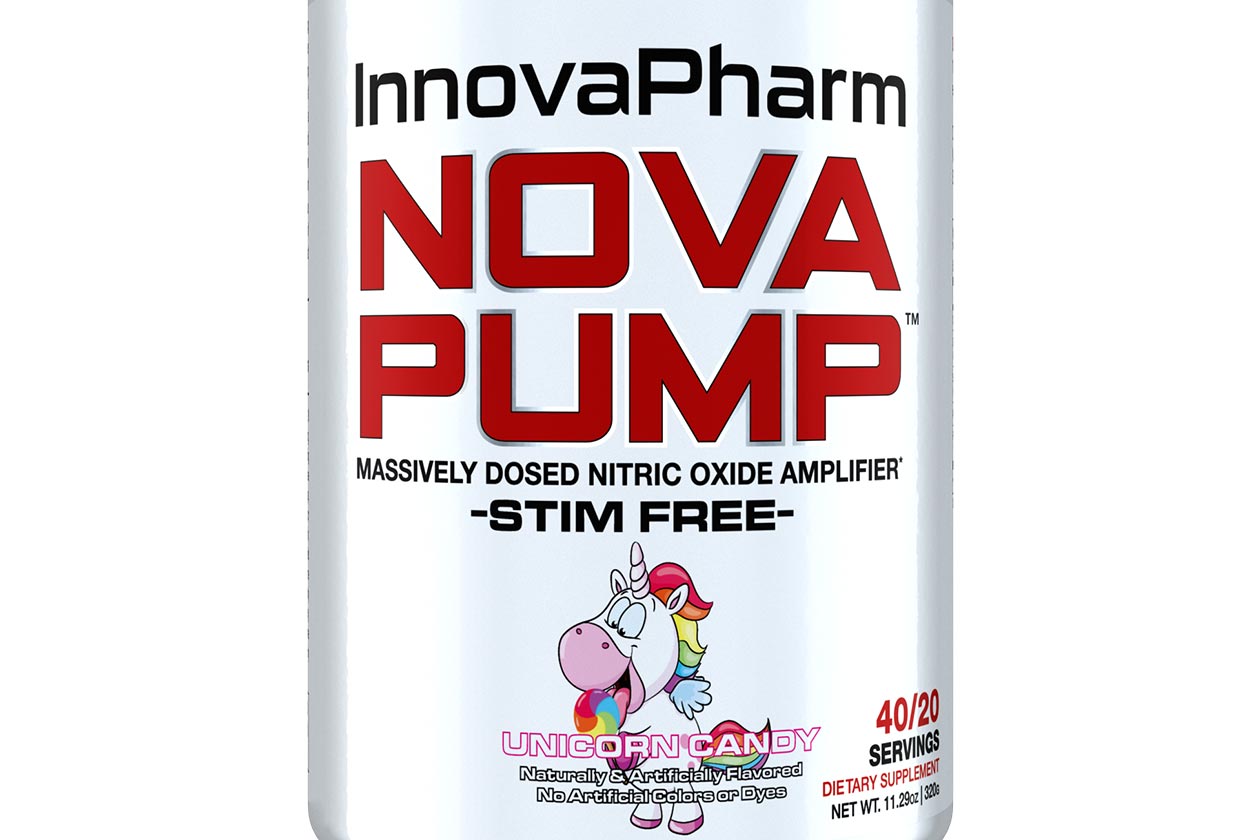 The innovative supplement company InnovaPharm is currently gearing up to release an entirely new product called Nova Pump. As you could probably guess by the name of the supplement, InnovaPharm's Nova Pump is a pump pre-workout designed primarily to enhance muscle pumps.
For now, the brand has not shared any of Nova Pump's formula ingredients, only a front on preview of the supplement. In that preview, we get confirmation that the pump pre-workout will be stimulant free and apparently feature some massively dosed nitric oxide ingredients.
A full tub of InnovaPharm's upcoming Nova Pump weighs in at 320g, which means its maximum serving size will tip the scales at a hefty 16g. That gives the brand plenty of room to throw in a variety of well-dosed ingredients as well as deliver on its promise of massive doses.
Regarding the actual launch of InnovaPharm's Nova Pump, we don't yet know the exact date it's going to drop, only that it is coming soon. When it does eventually arrive, fans will have an Unflavored option to choose from as well as two actual flavors one of which is called Unicorn Candy.