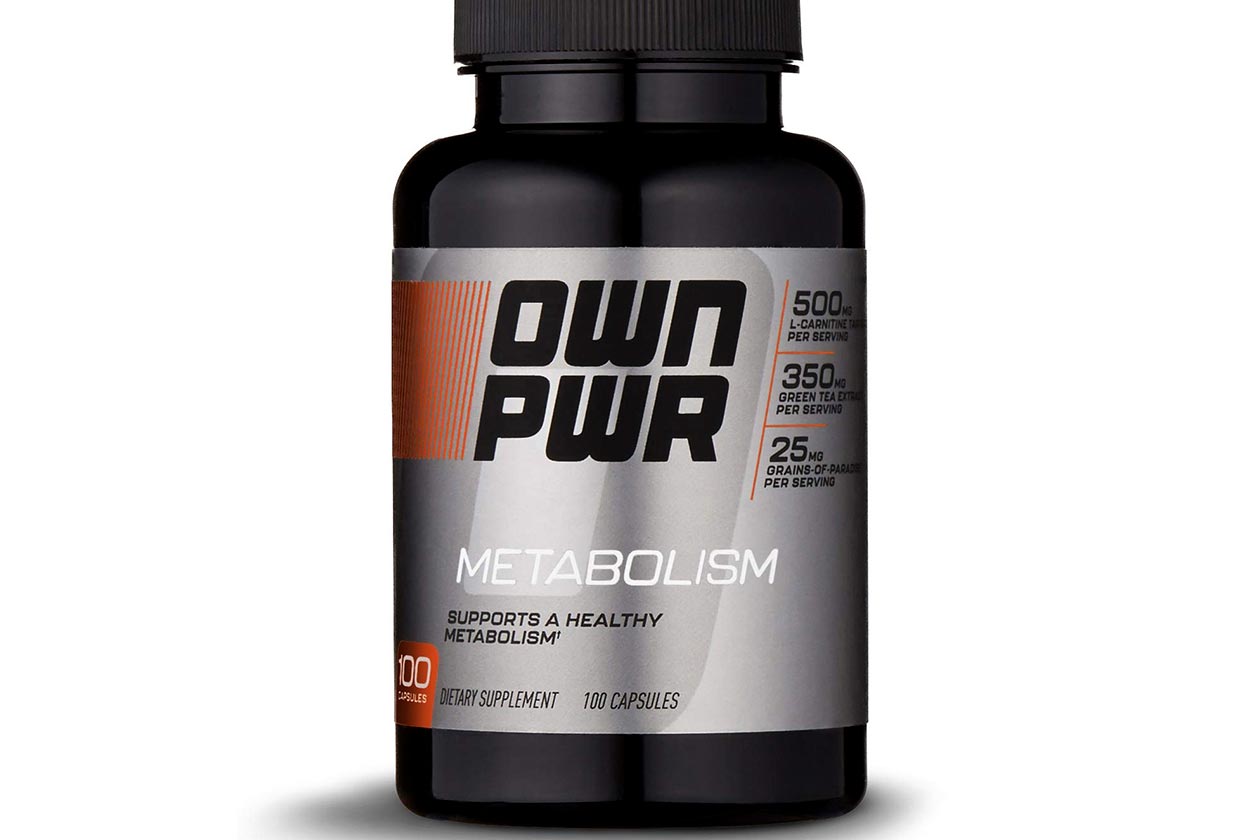 The Amazon sports nutrition brand OWN PWR, has released another supplement for its regular, black and silver line of products. The latest from the brand is for the competitive weight loss category with a relatively complex supplement designed to support a healthy metabolism.
OWN PWR's all-new product is named Metabolism, which is fitting since it's a metabolism supporting formula. Regarding ingredients, the supplement features 50mg of Capsimax, half a gram of carnitine tartrate, 25mg of grains of paradise, 350mg of green tea, 250mg of n-acetyl-l-tyrosine, as well as 400mcg of chromium.
Like with all of OWN PWR's supplements, the best place to go to purchase its new Metabolism is of course, the online giant Amazon. The product has a price of $18.99, however, there does appear to be a sale on at the moment where first-time subscription buyers can save a massive 40%, which drops Metabolism to $11.39.