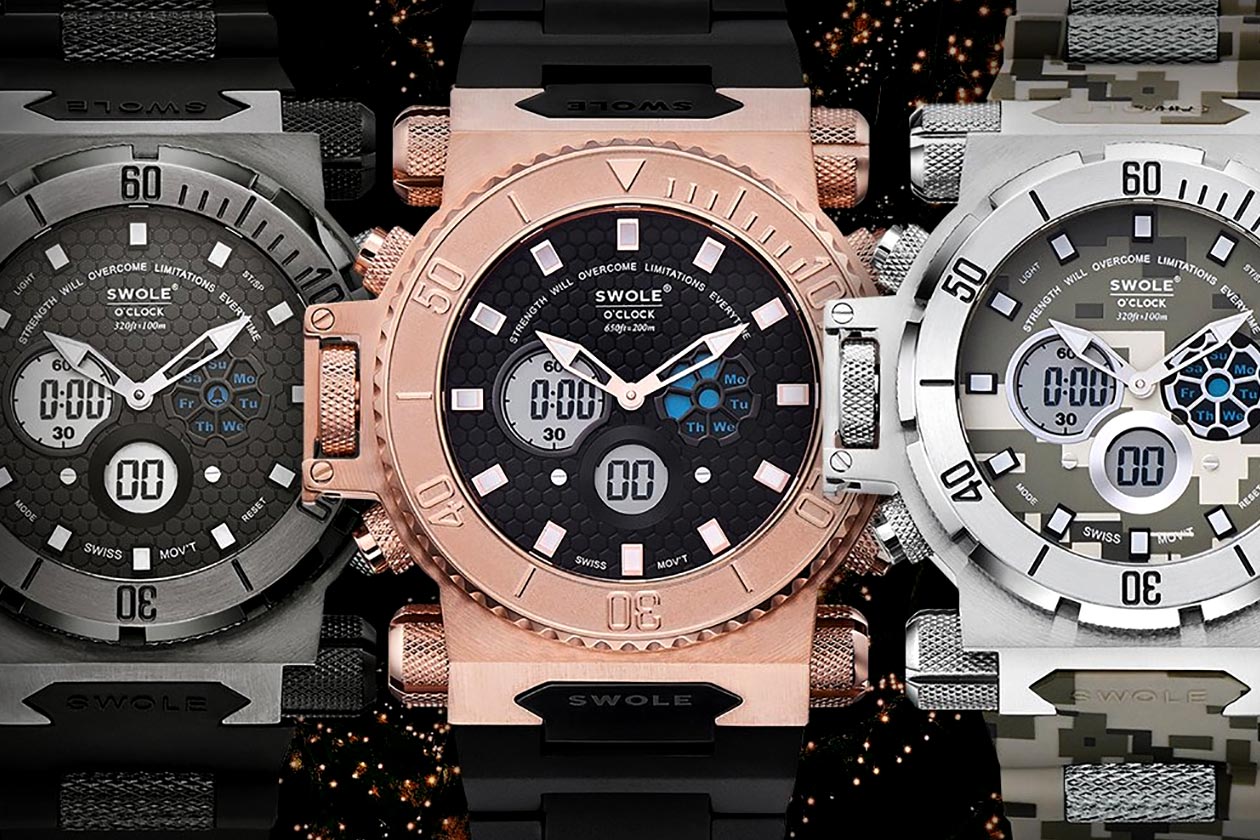 Just in time for the holiday season, the bold bodybuilding watch company Swole O'Clock, has released a handful of new watches. The brand has put together a total of three designs, each of which belongs to a different series in Swole O'Clocks large lineup of timepieces.
There is an updated and lighter colored Commando for Swole O'Clock's Military Collection, and the new Adonis for its regular watch combining a sleek mix of black and grey. The third and final release is the Sargon for Swole's awesome VIP timepiece, featuring a gold body with a black strap and face.
You can now grab any or all three of the new releases over on Swole O'Clock's online store at swoleoclock.com. For a limited time, the brand is also heavily discounting the products with the Commando at $159 instead of $249, Adonis down $60 to $169, and the Sargon VIP discounted to $335 from $495.