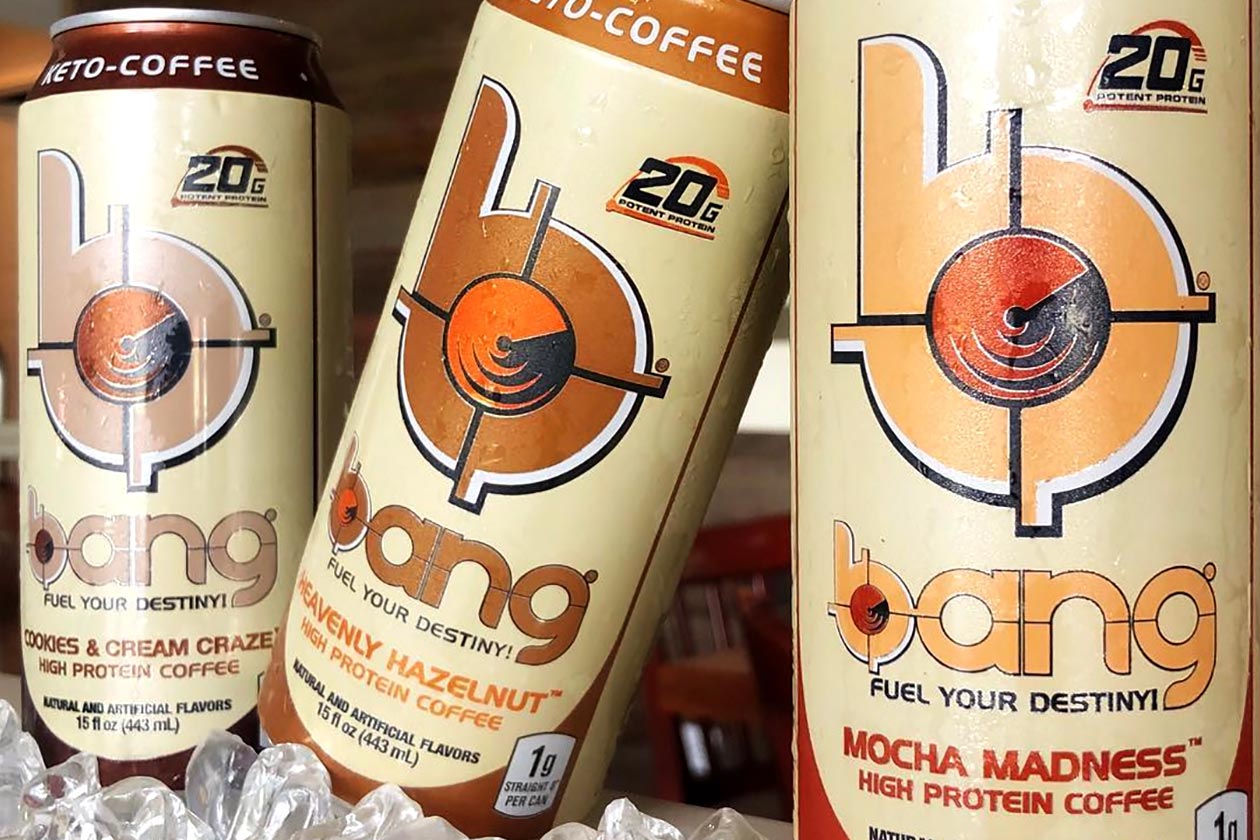 Last month VPX Sports launched Bang Keto-Coffee which is an innovative beverage combining MCTs for fuel, BCAAs, caffeine, and a strong 20g of protein. The brand has now put together a Holiday Special Bang Box giving you the chance to try Bang Keto-Coffee as well as an option for the recently released Bangster Berry Bang Energy.
VPX Sports' Holiday Special Bang Box comes with two cans of the Bang Keto-Coffee, three sample sachets of Ketonz, a Zero Impact bar, a wristband, and a miniature Bang Keto-Coffee keychain. The cost of the whole box is $14.99, and as mentioned there is also a Bangster Berry version available for the same price, although that one won't ship until next month.
The Holiday Special Bang Box is a great way for you to try the latest from VPX Sports without leaving your home or needing to buy an entire case of a product. The Bang Keto-Coffee and Bangster Berry Bang Energy boxes are both only available for a limited time and only available for purchase through the brand's online store.