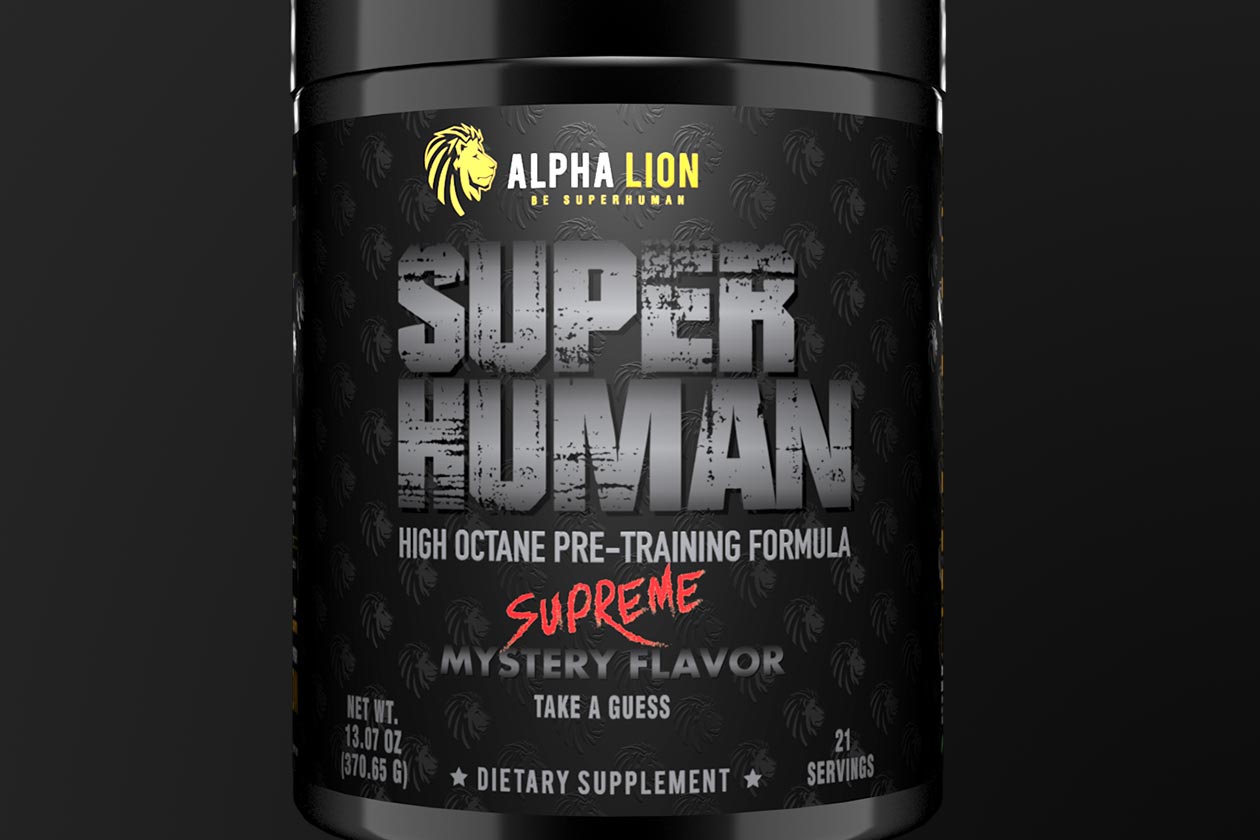 Alpha Lion has announced an all-new version of its pre-workout supplement Superhuman that goes by the more intense title, Superhuman Supreme. The brand hasn't mentioned anything about what's actually different in the upcoming product, only that it's currently working on it.
The way in which Alpha Lion is trialing Superhuman Supreme is that it's using the original Superhuman as a base and sampling it with various changes. Based on that it doesn't sound like too many things are going to be different, although we're going to have to wait and see to confirm.
Alpha Lion plans on having everything finalized for Superhuman Supreme in time to launch the pre-workout supplement near the end of next month. The brand has also said it'll release in one of four flavors with either Peach Candy, Strawberry Banana, Hulk Smash or Hulk Juice.