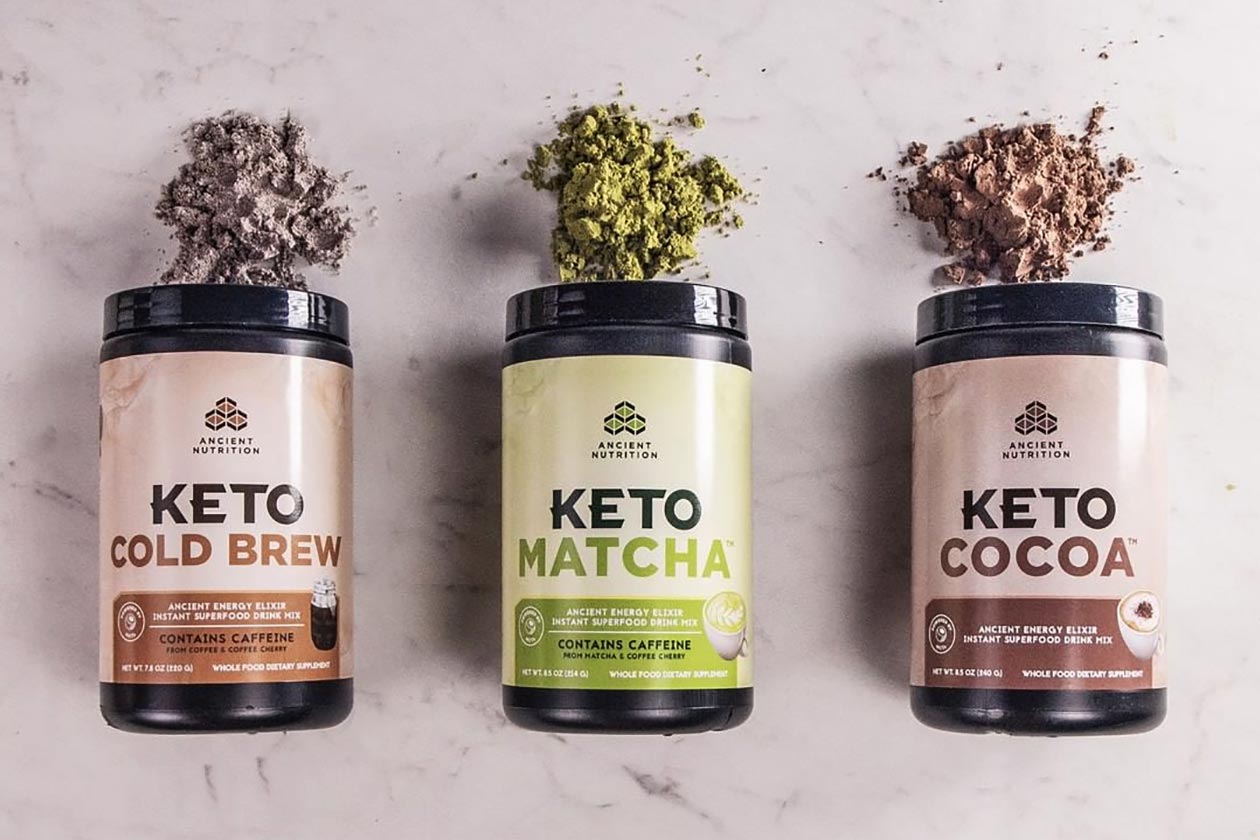 Ancient Nutrition has introduced a whole new series of supplements this week made up of three slightly different products. Each of the items is keto-friendly, features a variety of superfoods, adaptogens, and high-quality fats, and is designed to seamlessly fit into your daily routine as a possible regular coffee or tea replacement.
The three new supplements belong to what Ancient Nutrition calls the Keto Elixir series, and all feature the same main ingredients. Included in each serving of the products are MCTs, bovine collagen peptides, reishi, caffeine for energy (depending on flavor), chaga fruit extract, and ashwagandha for stress response, restful sleep, and healthy cortisol.
The Keto Elixirs all have different names based on their flavors and added ingredients with Keto Matcha, Keto Cocoa, and Keto Cold Brew. Cold Brew has added coffee cherry with 150mg of caffeine per serving, Matcha also has coffee cherry and matcha green tea with 135mg of caffeine, and Cocoa has added cocoa bean with less than 5mg of caffeine.
You can read a little more about and purchase any of Ancient Nutrition's all-new Keto Elixir supplements over on draxe.com. All three of the products are in stock for $45.95 per tub or as low as $39.06 when buying six of one supplement. There is also the Ancient Energy Elixir Trio stack with a tub of each Keto product for a total of $124.95.