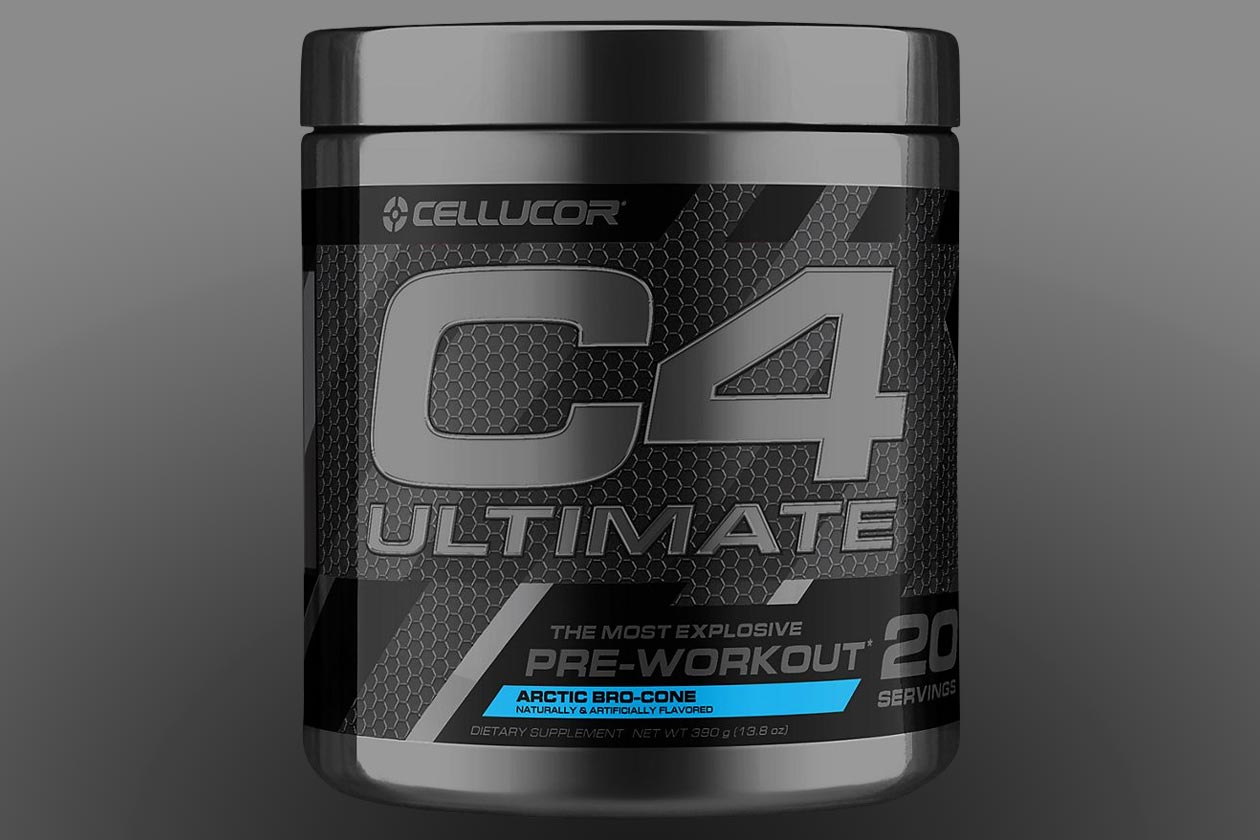 A couple of days ago, it was revealed that Cellucor is launching a new Candy Shoppe Series flavor for its delicious and well formulated C4 Ultimate Carbonated. That flavor is Sour Batch Bros and it is going to be exclusively available from the retailer, the Vitamin Shoppe.
It has now been confirmed that the Sour Batch Bros C4 Ultimate Carbonated, isn't the Vitamin Shoppe's only new and exclusive Cellucor product. The Ultimate Series pre-workout C4 Ultimate has just been released in an Arctic Bro Cone flavor that you can only get from the Vitamin Shoppe.
Cellucor's all-new Arctic Bro Cone C4 Ultimate is in stock now and available for purchase through the Vitamin Shoppe's online store. The flavor comes in the one 20 serving tub size and will cost you the same as all of the other C4 Ultimate flavors from the retailer at $39.99.