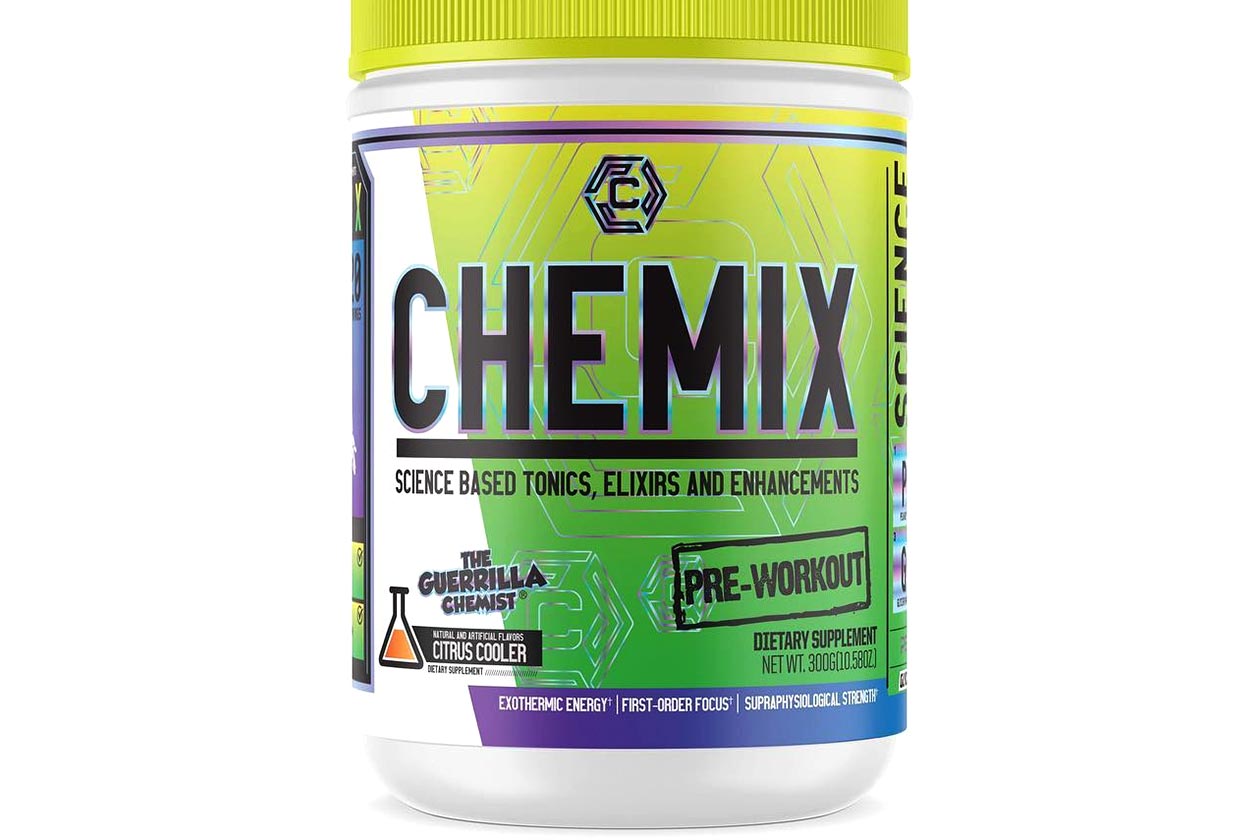 Ever since the company Chemix was announced, it's been getting a massive amount of attention due to the man behind the brand Bryan Moskow, better known as the Guerrilla Chemist. Today we have the formula to share from Chemix's first product with its category named Pre-Workout.
Ingredients
You can see the list of features behind the upcoming Chemix supplement in the label below which includes quite a hefty and promising mix of ingredients. The product packs 15 ingredients for a variety of benefits with four of those transparently dosed and the other 11 wrapped up in a non-transparent energy blend.
The four transparent ingredients in the Chemix Pre-Workout start with 2g of the PeakO2 performance blend, a gram of kanna (sceletium tortuosum), 600mg of the focus enhancer lion's mane, and a solid 3g of the branded pump ingredient GlycerPump glycerol.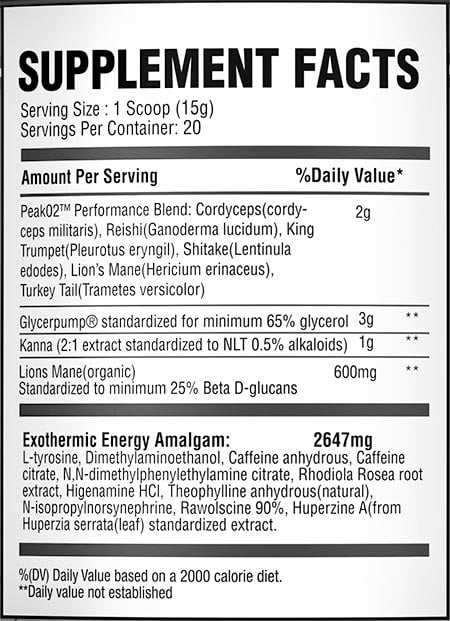 The 11 remaining ingredients are as mentioned, squeezed into Chemix's 2.647g proprietary energy blend. You can see that entire mix of ingredients in that blend in the facts panel above which includes the likes of caffeine anhydrous and citrate, eria jarensis, rawolscine, DMAE, tyrosine, and huperzine A.
Launch
As far as we know, the Guerrilla Chemist and Chemix are still planning to launch Pre-Workout in the last week of this month through its yet to be opened website chemixlifestyle.com. As previously confirmed the supplement is due to release in two different, 20 serving flavors with Citrus Cooler and Guerrilla Juice.