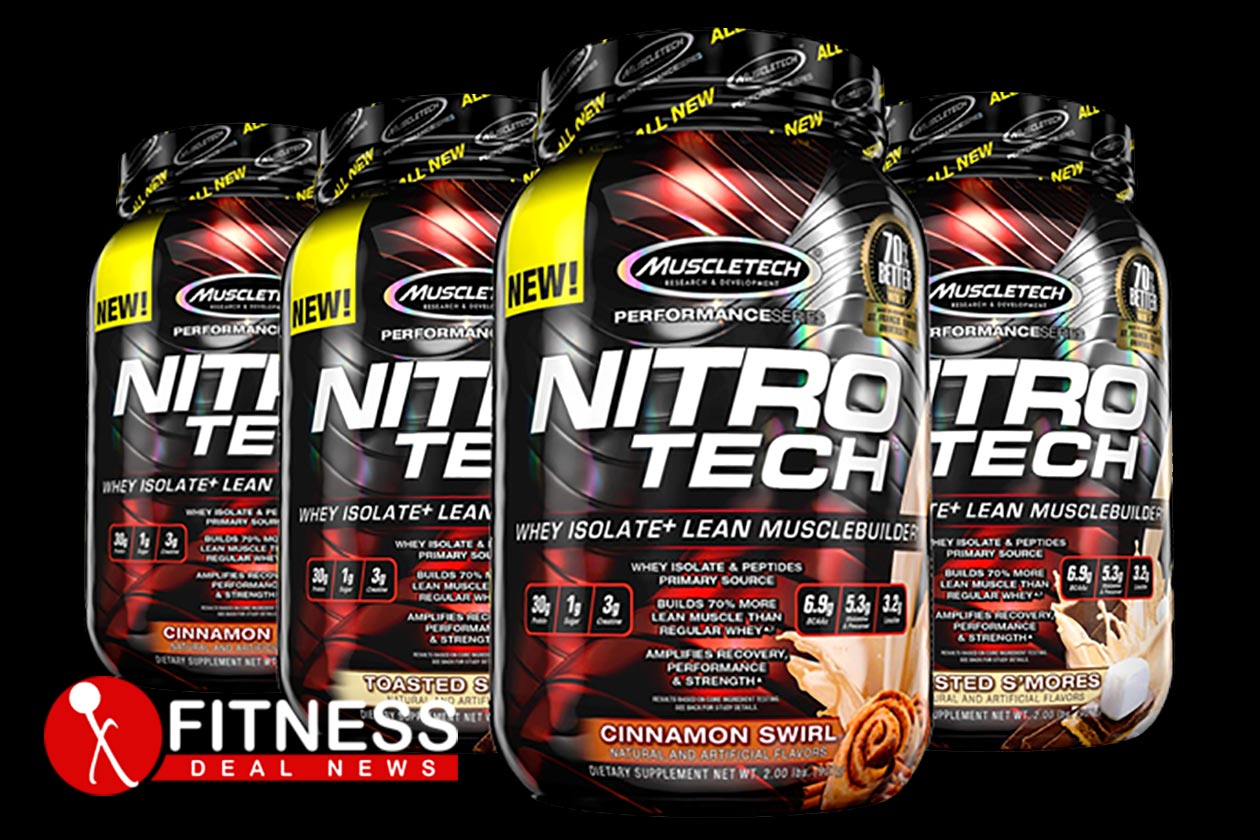 The team over at Fitness Deal News is back with another bunch of money-saving deals from some big name brands. The offers available involve the protein snack category as well as protein powder and pre-workout, with the brands involved being MRI, Muscletech, and ProSupps.
From MRI, Fitness Deal News has an offer where you can get two tubs of its pre-workout Mind To Muscle for an impressive $2.99 each. Next is ProSupps protein snack MyCookie at $19.99 for two boxes of 12, then lastly you have Muscletech Nitro-Tech at an incredible $31.99 for four 2lb tubs.
To find out all you need to know about each of the Fitness Deal News promotions, click on the highlighted text in the paragraph above. For more ways to save on supplements be sure to check out the rest of the Fitness Deal News website for sales and specials on even more products.