Since we first posted about it back in October talking about its new pre-workout Fury Extreme, Genius Nutrition has been quite busy when it comes to new supplement releases. This week the Romanian based brand has shared news of another new product, with details on an intra-workout formula named Intra-HD.
What is it
The latest creation from Genius Nutrition is actually quite a unique and comprehensive supplement, featuring a wide variety of ingredients for multiple benefits. The brand has put the product together to help with energy, muscle pumps, and endurance; all of which are effects that have ingredients backing them up.
Ingredients
Genius Nutrition Intra-HD comes with a loaded 30g serving size that includes 11.5g of the carbohydrate HBCD, as well as a massive 7g of Glycevol branded glycerol. As big as those two features are, they're only two of the 16 main ingredients Genius Nutrition has squeezed into the supplement.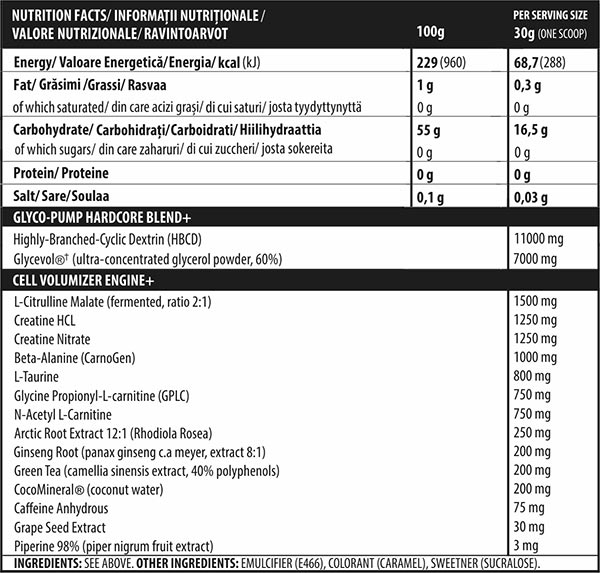 Some of those other features alongside Intra-HD's HBCD and glycerol, are1.25g each of creatine HCl and creatine nitrate, 1.5g of citrulline malate, and two forms of carnitine combining for 1.5g per serving. Genius Nutrition has also included a gram of CarnoGen branded beta-alanine and 75mg of caffeine for energy.
Availability
Genius Nutrition's new Intra-HD is quite an interesting product, purely because its variety of ingredients is very different from your usual intra-workout. The Romanian brand is looking to launch its rather unique Intra-HD sometime soon in the one 25 serving tub and one America Cola flavor for €26 (29.63 USD)