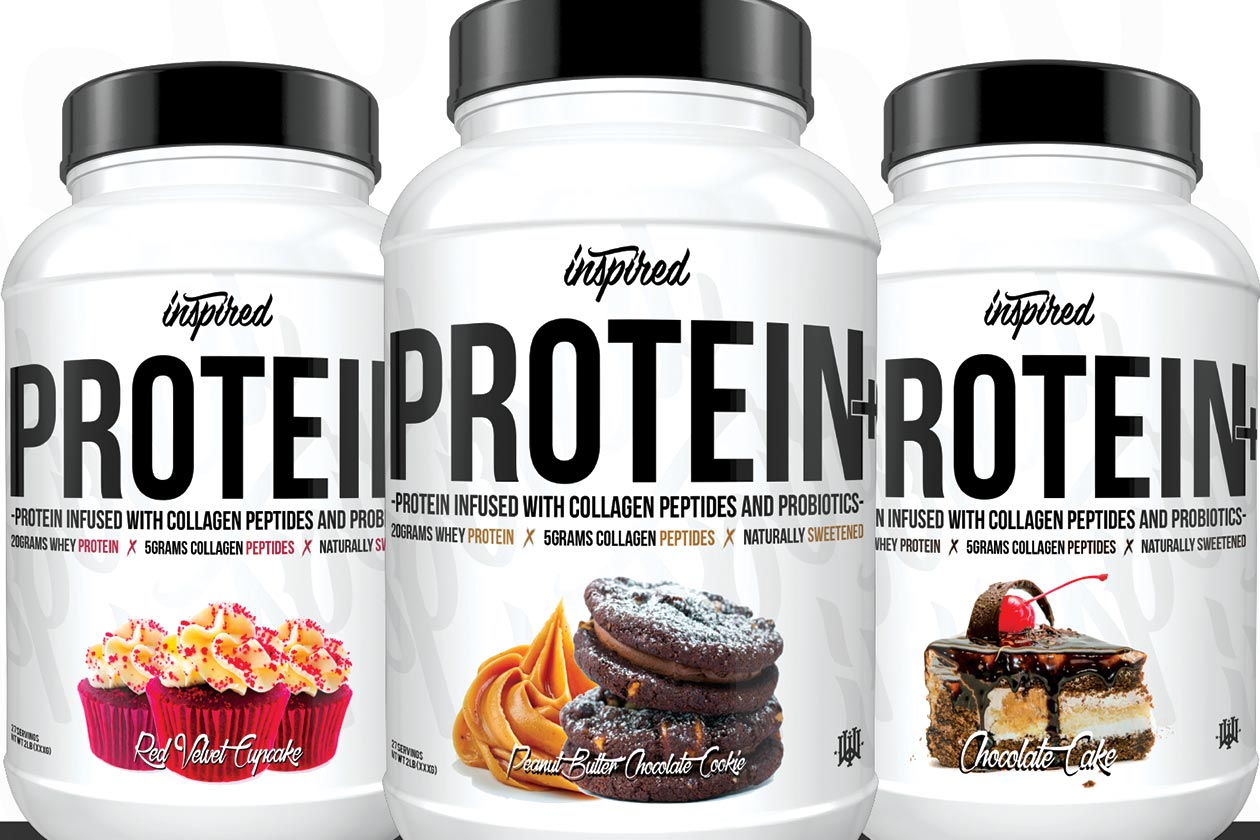 Inspired, the brand behind the top pre-workout DVST8 White Diamond, has released everything you need to know about its upcoming protein powder. The supplement is going to be quite a bit different from the brand's previous protein ISO-PF, in fact, it is quite different from most proteins on the market.
Inspired Protein+ is the name of the soon to be released product, which is a naturally flavored formula combining traditional whey protein with type 1, 2, and 3 collagen peptides. The brand has also thrown 500million CFU probiotics, which as mentioned, makes the supplement a rather unique protein product.
The nutrition profile on Inspired Protein+ is led by 25g of protein which is broken down to 5g from collagen and 20g from a blend of whey concentrate and whey isolate. The other macros in the product are 3g of carbohydrates, less than a gram of sugar, 2g of fat, and a total of 130 calories.
Inspired Protein+ is due to launch in roughly six to eight weeks, which would put it out and available sometime in early March. The supplement is due to hit the market in three different 27 serving flavor options with Chocolate Cake, Red Velvet Cupcake, and Peanut Butter Chocolate Cookie.