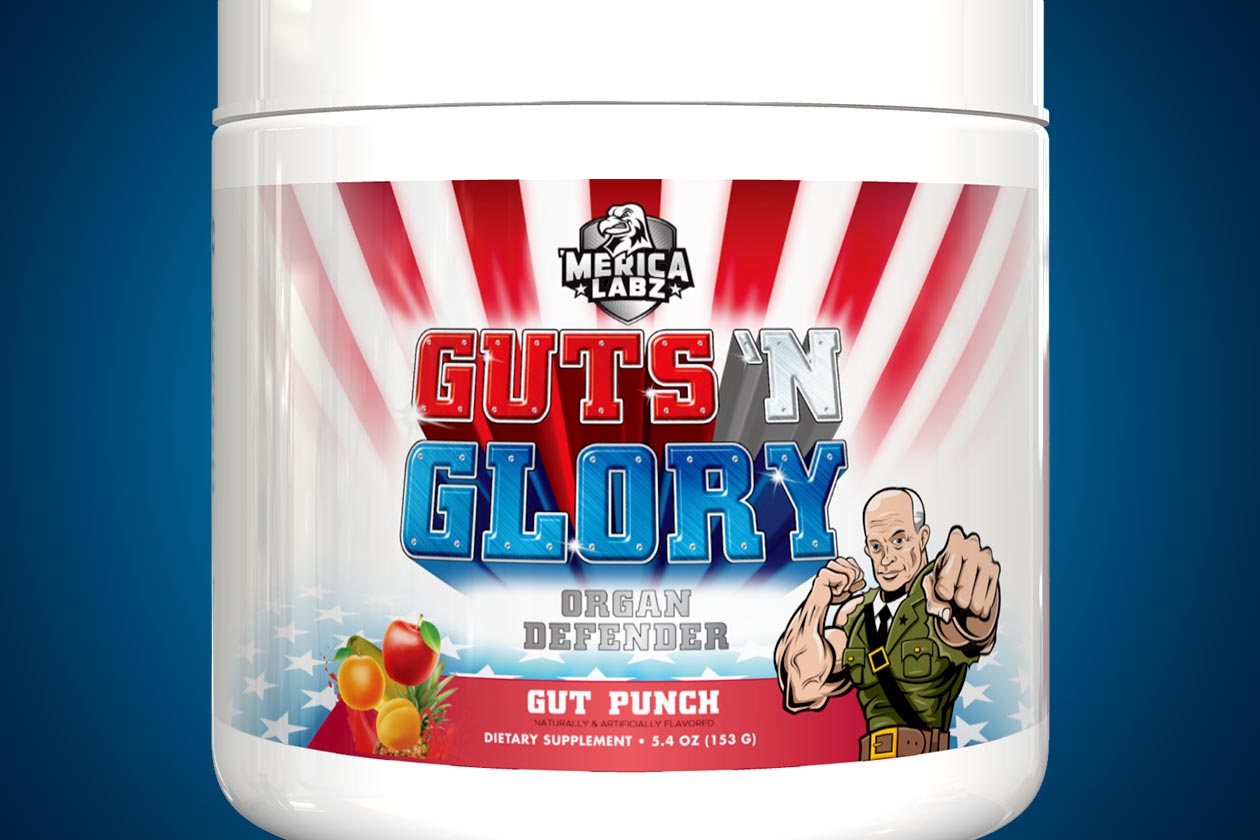 In just a few days on Monday the 28th of this month, 'Merica Labz is adding another supplement to its growing and well put together lineup of products. The latest from the 'Merican brand is a very specialized supplement with the flavored organ health formula Guts 'N Glory which was announced a number of months ago.
'Merica Labz Guts 'N Glory will be available first through its official online store over at mericalabz.com. The supplement is launching in the one Gut Punch flavor with 30 servings per tub. It is due to release with two introductory deals, a one tub offer as well as a two tub, both at $39.99 each with freebies.
To deliver on its promise of comprehensive organ and general health support, 'Merica Labz has packed Guts 'N Glory with just over 3g of active ingredients. You can see the product's complete list of features in the facts panel above including highlights such as 300mg of bacopa, 300mg of milk thistle, and 160mg of saw palmetto.