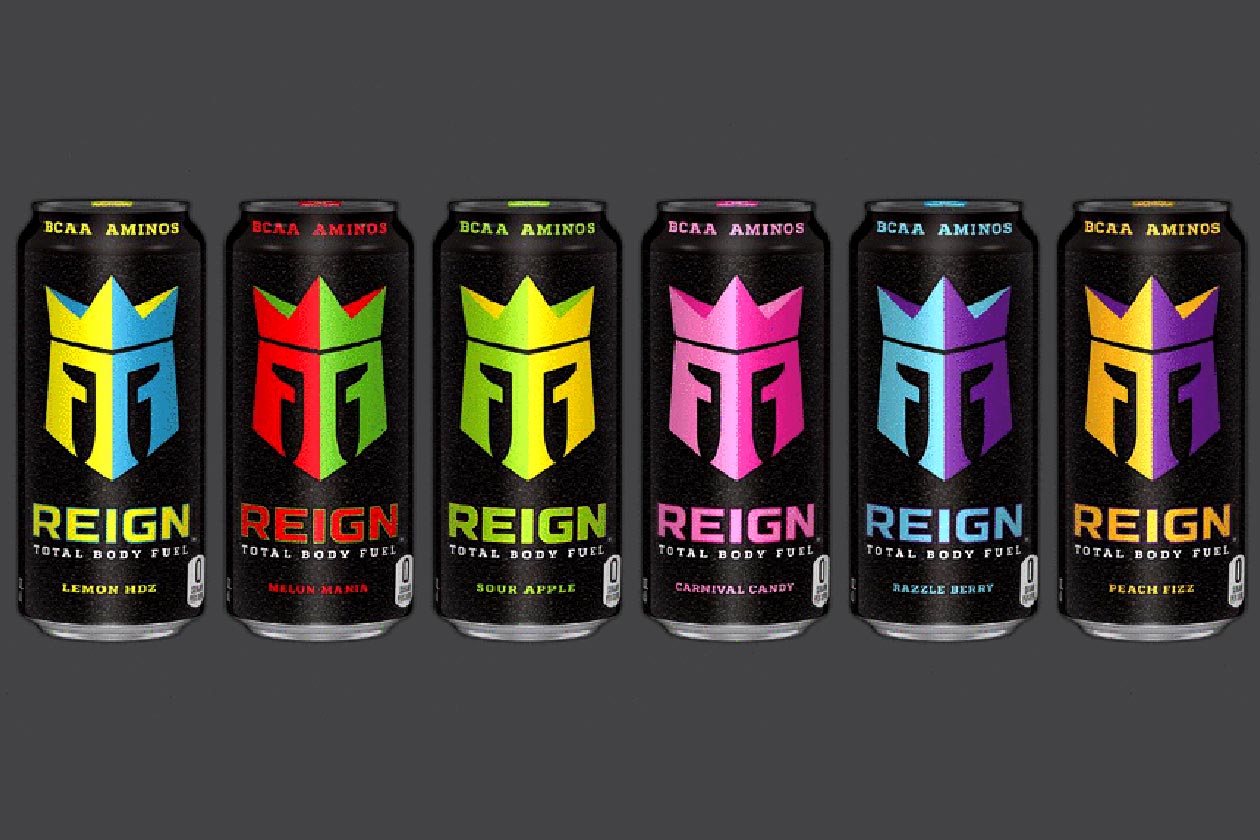 The Monster Beverage Corporation, who is of course behind the widely available Monster beverage brand, has announced a new line of drinks. Expected to launch later this year from Monster is the performance energy beverage Reign which promotes itself on its can as a "total body fuel" drink.
As you can see in the picture above, Monster's Reign performance drink will be released in traditional 16oz cans with a wide variety of flavors to choose from. The product's menu will be made up of six zero sugar and zero calorie options including the likes of Carnival Candy, Sour Apple, Razzle Berry, and Peach Fizz.
Moving on to the ingredients in Monster's upcoming Reign energy drink, it will have quite the dose of caffeine with a strong 300mg. The product is also going to feature the three branched-chain amino acids better known as BCAAs as well as coQ10, which are both ingredients you can find in Bang Energy.
The Monster Beverage Corporation has said that is currently aiming to launch its Reign performance energy drink later in the month of March, which is roughly two months away.