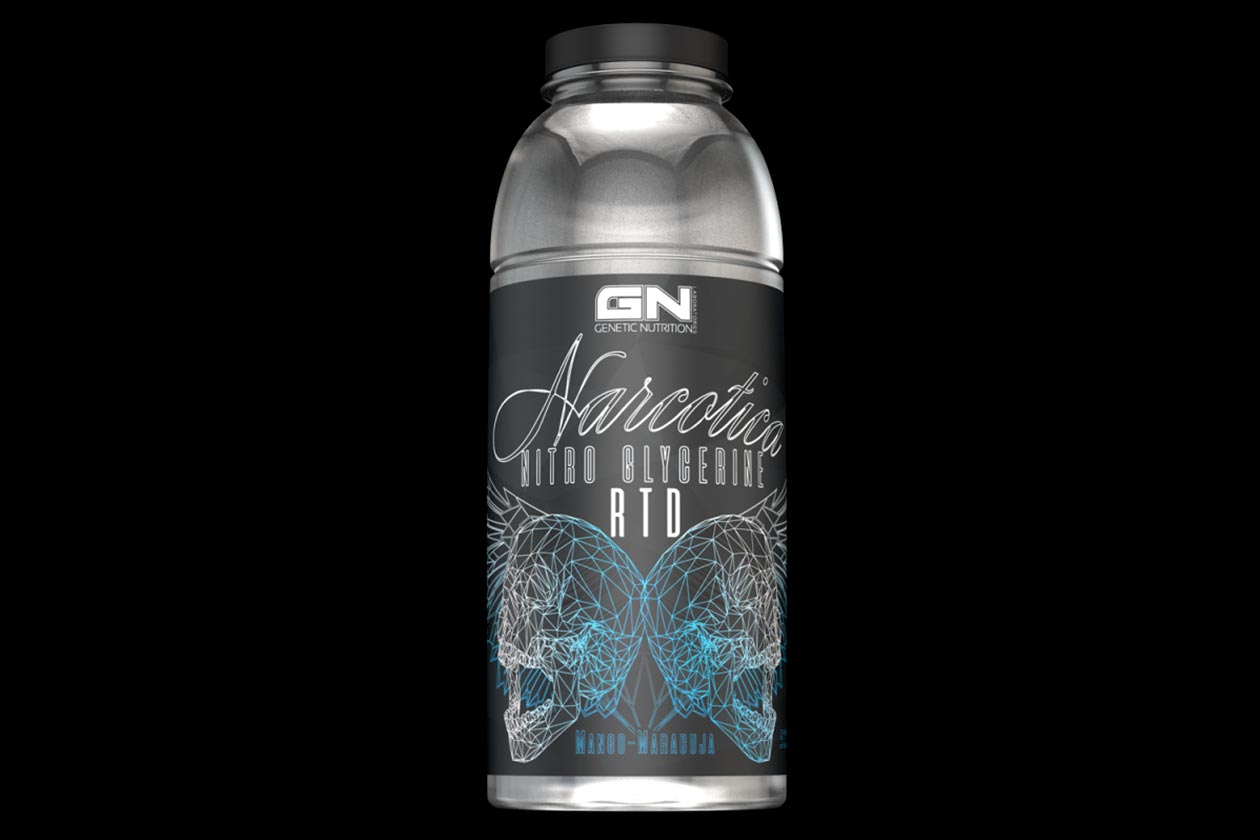 The hardcore German supplement company GN Labs, has introduced a basic, but still relatively unique on-the-go liquid product this week. The supplement utilizes the brand's long-running pre-workout name Narcotica, with its official title being Narcotica Nitro Glycerine RTD.
GN Labs' all-new Narcotica Nitro Glycerine RTD is essentially a flavored 500ml bottle with the one main ingredient in glycerol. The on-the-go product packs 5g of glycerine per bottle to pull more water into the muscle and increase blood volume to in turn help enhance muscle pumps while you workout.
You can grab the pump enhancing Narcotica Nitro Glycerine RTD now from the European supplement retailer Gigas Nutrition. The premixed product comes in two flavors with Pomegranate Cranberry and Mango Passion Fruit, and will cost you €22.90 (26.38 USD) for a case of six.