Instagator is the latest pre-workout supplement from the fully transparent and colorfully branded Northbound Nutrition. The product is a little bit different compared to the brand's other pre-workout competitor Pinnacle, with a slightly simpler and creatine infused combination of ingredients.
Northbound Nutrition's Instagator is designed for any workout with ingredients for endurance, performance, muscle development, and increased energy and mental focus. Much like the brand's other products, Instagator does feature a fully transparent label, so you know exactly how much of each ingredient you get per serving.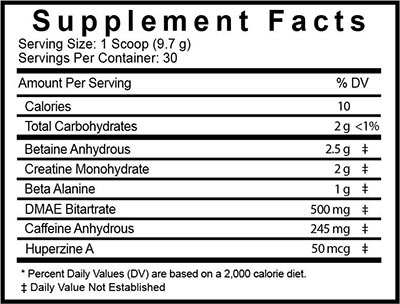 You can see the facts panel for the latest Northbound Nutrition supplement directly above. Each serving provides 2.5g of betaine, 2g of creatine monohydrate, and a gram of beta-alanine for strength and performance. The rest of the formula is for energy and focus with half a gram of DMAE, 50mcg of huperzine, and 245mg of caffeine.
The direct price on Instagator is slightly lower per tub than Northbound Nutrition's other pre-workout Pinnacle, coming in at $22.99 for a 30 serving tub. It is available in two sugar-free flavors with Rainbow Sherbet and Whipped Orange Cream and can currently be discounted by 15% with the limited time coupon "INSTAGATOR15".