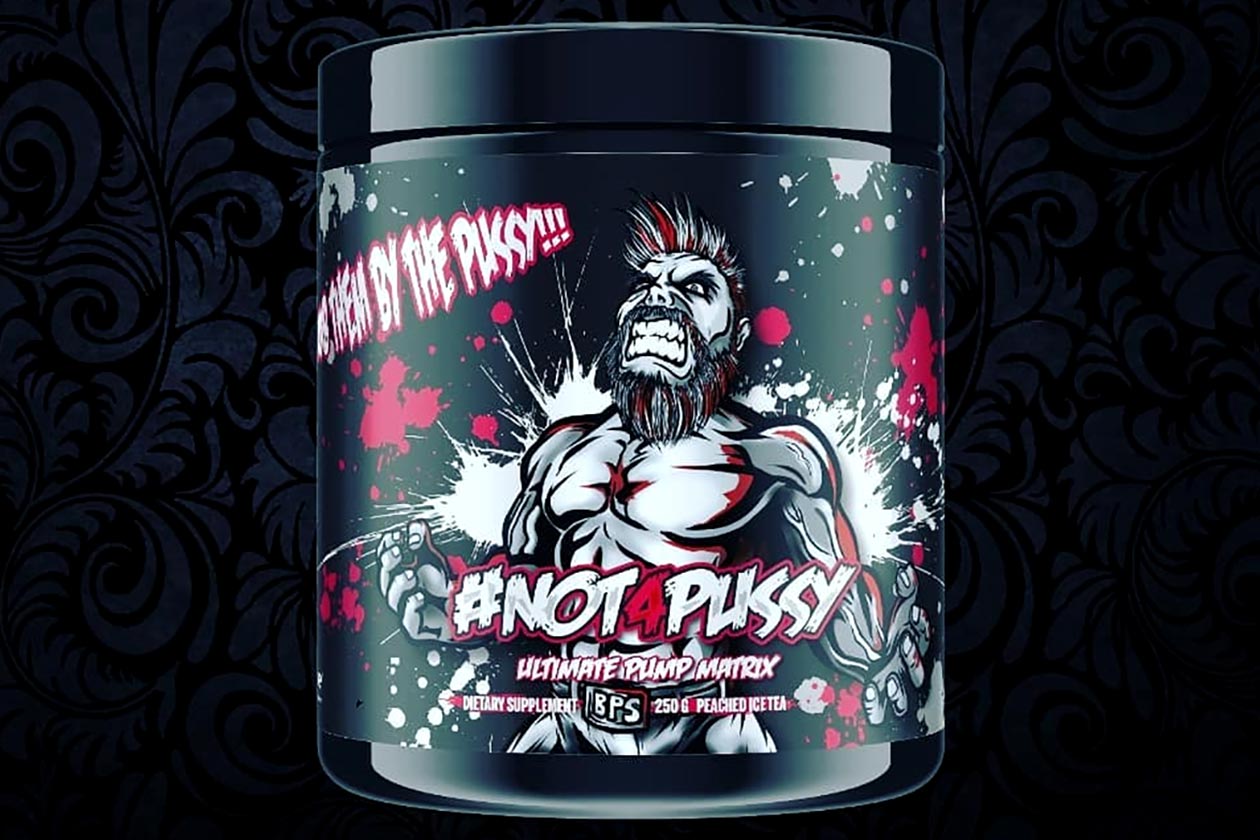 The Not4Pussy brand BPS Pharma from Germany, has unveiled its latest Not4Pussy supplement which is a stimulant free pre-workout primarily built to enhance muscle pumps. We don't yet know exactly what BPS Pharma has put into the product, however we can now confirm its title is Not4Pussy Ultimate Pump Matrix.
Another detail we have to share for the first stimulant-free Not4Pussy supplement is its tub weight of 250g. While that doesn't give us any idea of what's in the product, it does give us a guess at how big its serving size might be. If for example it has the usual 30 servings per tub, based on its weight of 250g, each one would work out to about 8.33g.
While 8.33g is still plenty of room for a solid mix of ingredients, it is less than half the serving size of our number one pump formula, Ghost Pump. The good news is we'll be finding exactly what BPS Pharma has put into Not4Pussy Ultimate Pump Matrix next week, as that is when the brand has said it will reveal the formula.