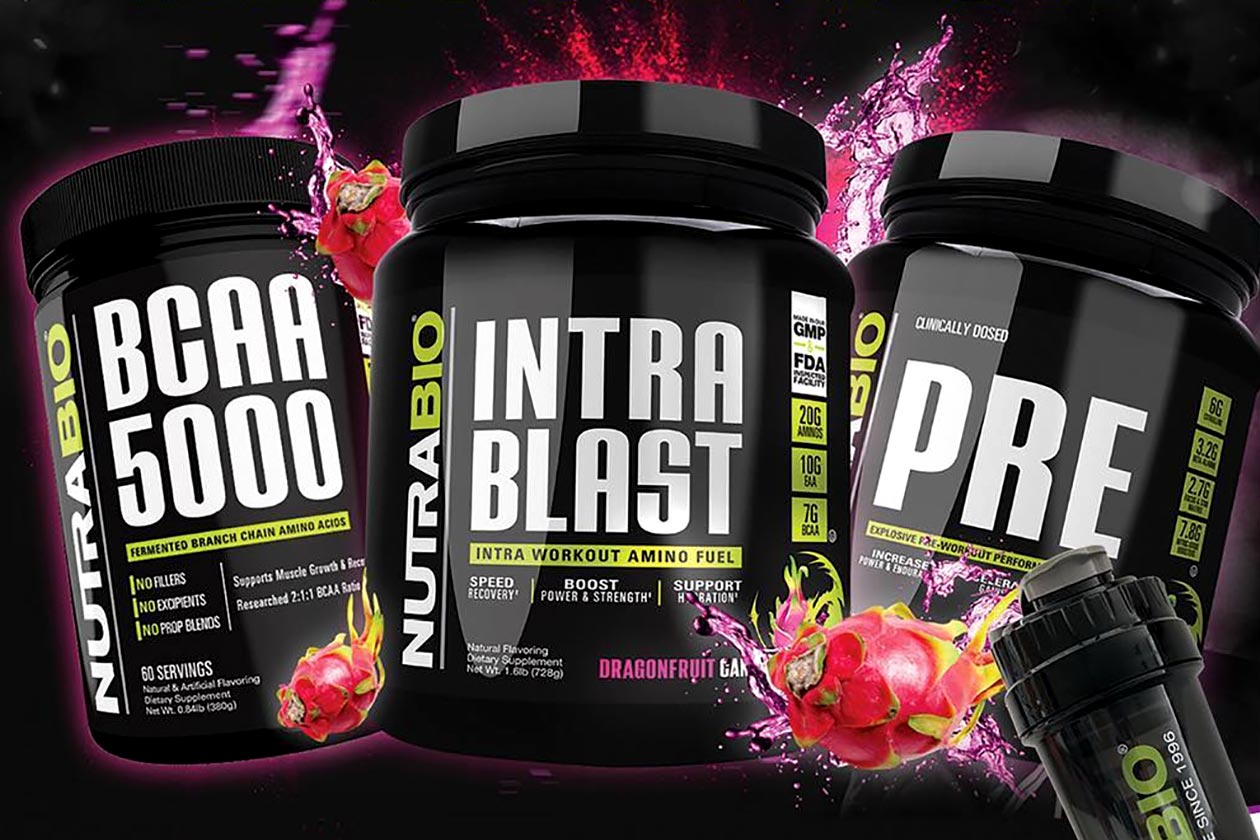 Nutrabio has revealed and released the something big it teased last week with a unique new flavor for four of its top supplements. The brand's latest launch isn't a flavor we haven't seen before, although it is still a creative option with the dragonfruit themed Dragonfruit Candy.
The four products Nutrabio has released the flavor for are its powerhouse pre-workout Pre, the loaded intra-workout Intra Blast, and its amino formulas BCAA 5000 and EAA Pure. The products are all now available on the brand's website except for the brick and mortar exclusive EAA Pure.
Also on Nutrabio's website is a discounted stack of the Dragonfruit Candy flavors it has available. Instead of paying a combined $109.97 for Pre, Intra Blast and BCAA 5000, the stack comes with all three for just $99 along with a free branded Cyclone shaker up.