Optimum Nutrition's Protein Wafers are promoted as a light and airy protein snack, which couldn't be more appropriate. Following its recent release, we decided to grab two of its best sounding flavors for review and ended up going with Chocolate Creme and the fruitier recipe, Chocolate Raspberry Creme.
The protein snack is a little different from most, coming with two square, wafer layered pieces per pack, providing a combined 15g of protein. The product's other macros do vary depending on the flavor with 13 to 14g of carbohydrates, 5 to 6g of that sugar, 9 to 10g of fat (6g saturated), and 190 to 210 calories.
Review
If you're a fan of wafer textured snacks, whether they're infused with protein or not, you're going to enjoy the Optimum Nutrition Protein Wafers. While the product is light and airy as advertised, it manages to sneak in addictively sweet flavors with both its regular Chocolate and Chocolate Raspberry Creme.
The wafers crumble as soon as you bite into them and don't come with any kind of lingering aftertaste or chalky texture, as we've experienced with other wafer type protein snacks. In that initial bite, it's mostly all about the crispy and crunchy consistency. After you've got it all in your mouth, that is when the surprisingly sweet and enjoyable flavors come into play.
As you start chewing the Optimum Nutrition Protein Wafers, they quickly develop and deliver on their title tastes, especially the Chocolate Raspberry Creme. The Chocolate Creme comes packs just the right amount of chocolate taste to stand out while the Chocolate Raspberry Creme has a hint of chocolate and a truly sweet hit of raspberry.
It is worth mentioning that this snack is incredibly similar to Marc Lobliner's Protein Wafers from his functional food brand Outright. They both have an airy and easy-to-eat consistency; however, we give the edge to Optimum Nutrition. The Optimum Protein Wafers pack more flavor, which also makes for a better experience when chewing through the wafers.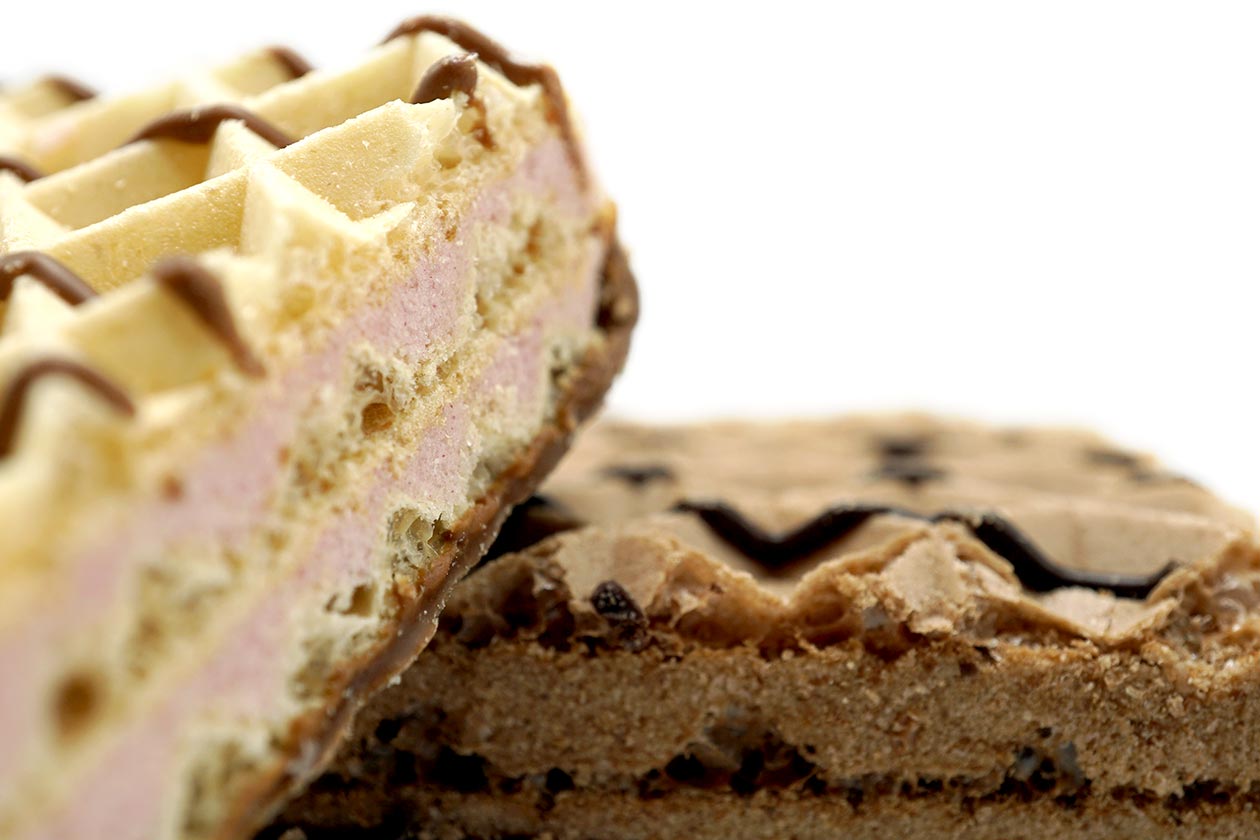 Summary
Optimum Nutrition's new Protein Wafers are simply delicious and deliver at a level we did not expect from a wafer snack, especially with as much protein as this one has. While we haven't tried the product's other options, Vanilla and Mocha Creme, we suspect they'll be just as good as the two we reviewed, but of course with vanilla and mocha flavors.