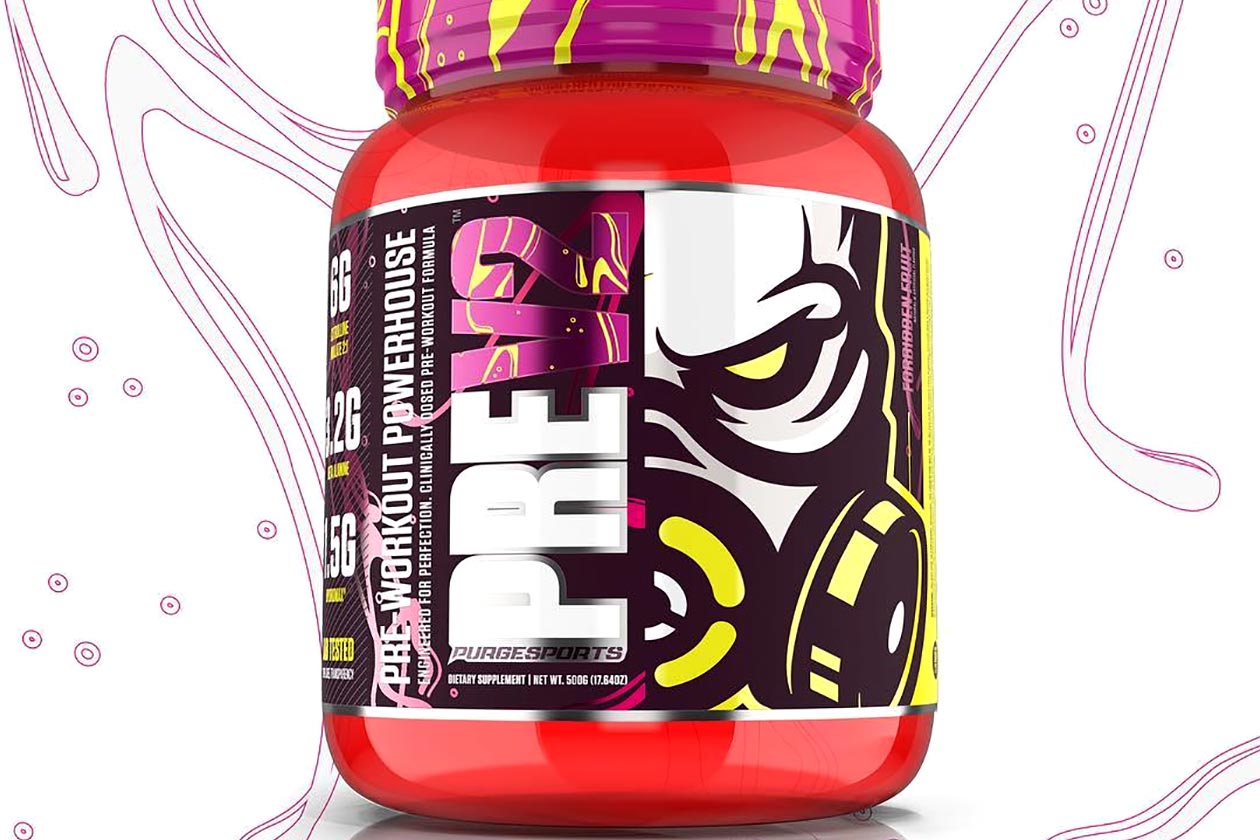 To close out 2019, Purge Sports announced that it is launching another flavor for its powerful pre-workout supplement Pre V2. The catch with the upcoming option which is called Forbidden Fruit, is that it's not a permanent flavor and is only going to be available for a limited time.
Purge Sports fans that have been eagerly awaiting the release of that Forbidden Fruit Pre V2, now have a much better idea on when you can get your hands on it. Purge Sports has confirmed that the limited edition pre-workout option will be arriving in the second half of next month.
The brand's own online store will be one of the first places stocking the product and where Pre V2 carries a regular price of $59.99 for a full-size, 25 maximum serving tub.