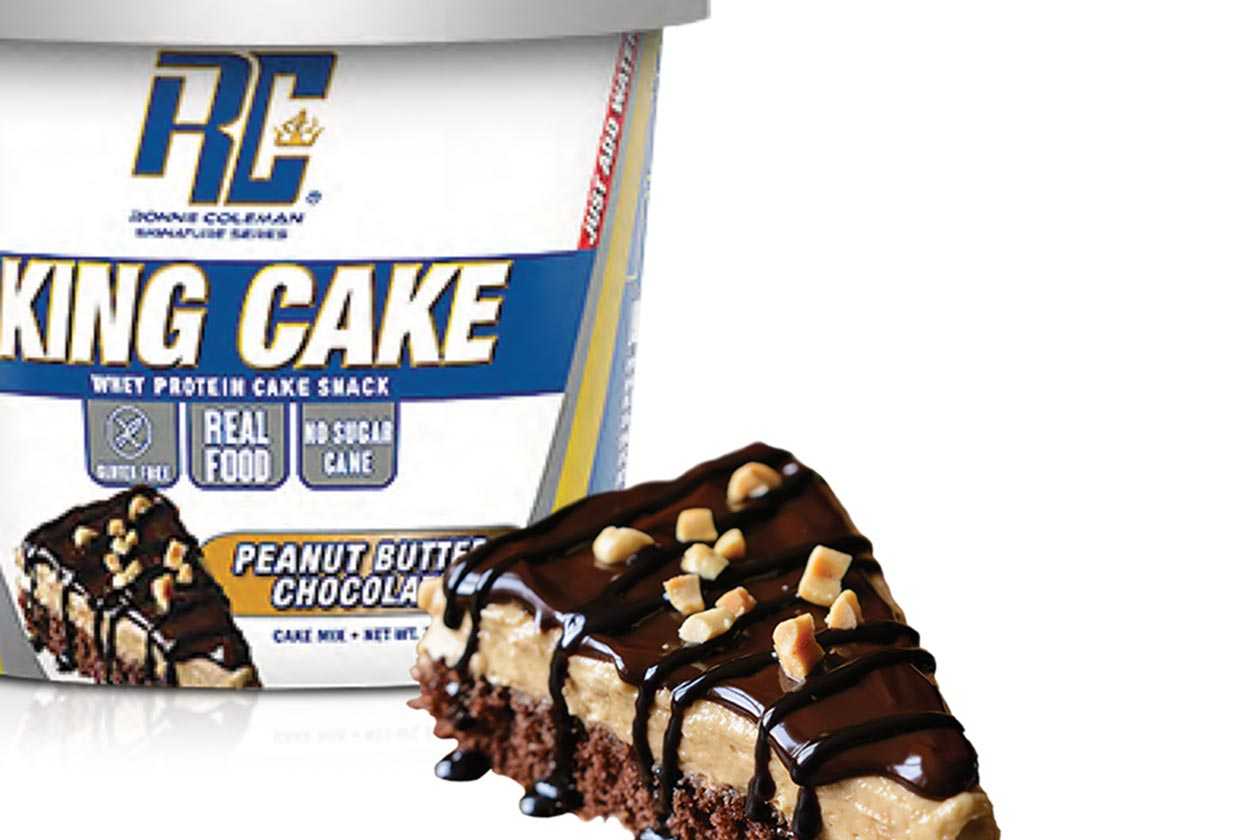 Today we've got a first look at Ronnie Coleman's unique new, high protein cake mix, King Cake. This product is very different from your typical protein snack being that it comes in a tub that you microwave for a minute, and then it becomes a delicious, ready-to-eat protein cake.
We can now confirm that Ronnie Coleman's King Cake is made with real food ingredients including whey protein, and it is due to be available later this month. The heat and eat protein product will be hitting shelves in two flavors with Peanut Butter Chocolate and Double Chocolate.
If you are interested in the Ronnie Coleman's upcoming innovation, you will obviously want to know its macros. Unfortunately at the moment, we don't have that information available; however, we should have it shortly since King Cake is due to launch within the next couple of weeks.