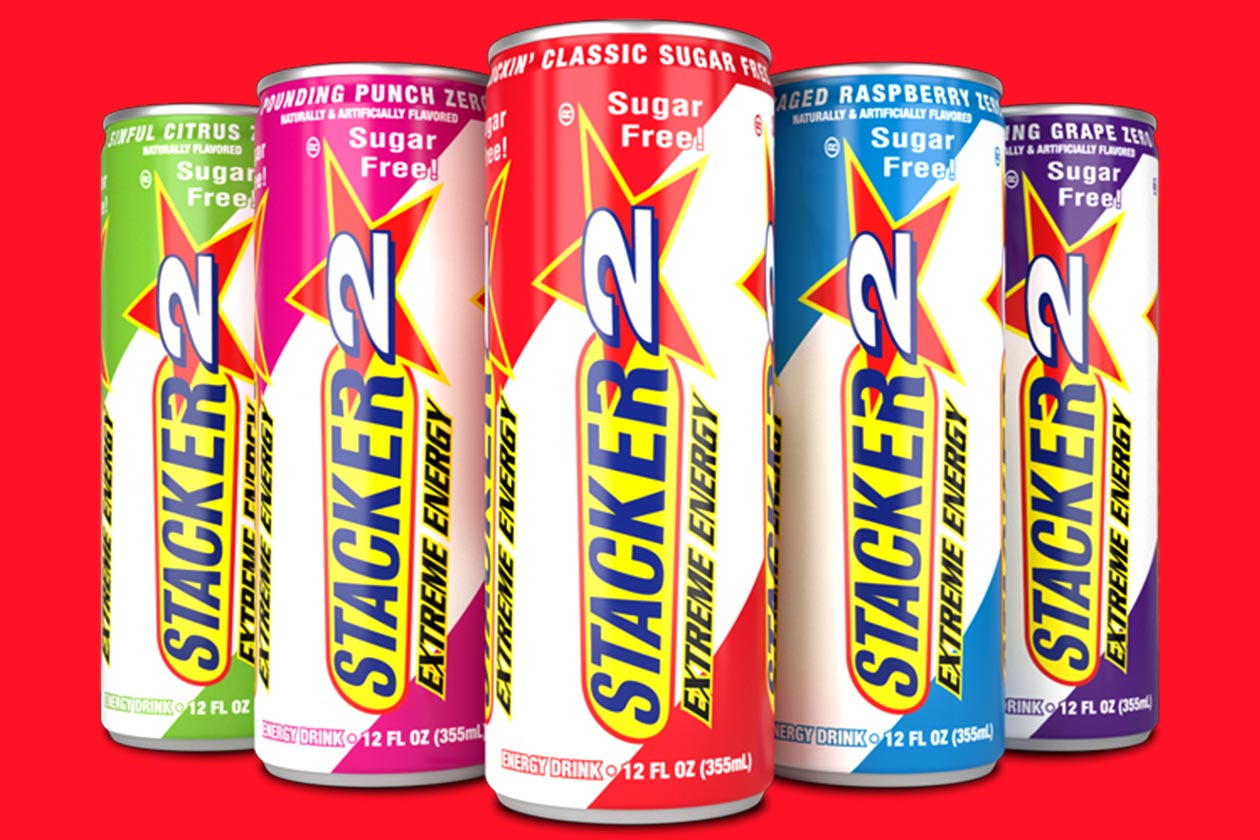 Stacker2 Europe has just updated its on-the-go energy drink, Stacker2 Extreme Energy. The company has made a handful of changes to the product, all of which make it bigger and better than the long-running, previous version.
The first update to Stacker2 Europe's Extreme Energy drink is that it is now slightly larger, coming in a 355ml can as opposed to its predecessor at 250ml. The change in volume has also bumped up the dose of caffeine in the energy drink as a full can now provides 105mg instead of 80mg.
The one other change that's been made to the Stacker2 Extreme Energy drink in Europe is with its flavors. The energy drink's options are now all completely sugar-free including Sinful Citrus, Pounding Punch, Enraged Raspberry, Gyrating Grape, and Kickin' Classic.