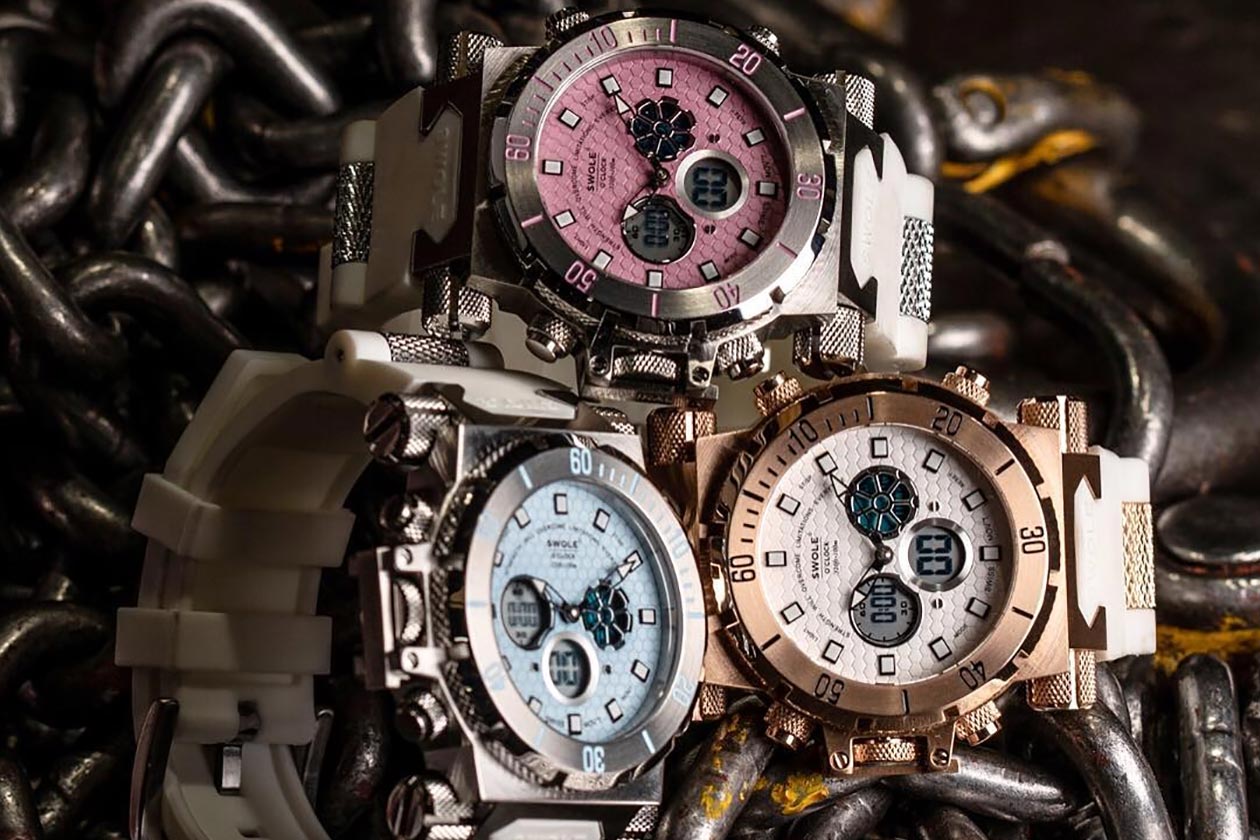 The bodybuilding watch company Swole O'Clock, has launched five new V5 Collection styles this month, all of which are for its smaller, standard size 43mm design. The items are a mix of both men's and women's watches, and can now be ordered for shipping on the first day of next month.
The new additions to the continuously growing Swole O'Clock family include the original men's designs, the black and gold Orion and the silver and black Zeus. The other three are the white and rose gold Anastasia, the white and light blue Harmonia, and lastly, the white and pink Cleopatra.
All five of the new Swole O'Clock watches can be ordered today through the brand's official online store for $229, except for the Orion and Anastasia which are a little more expensive at $249 each.