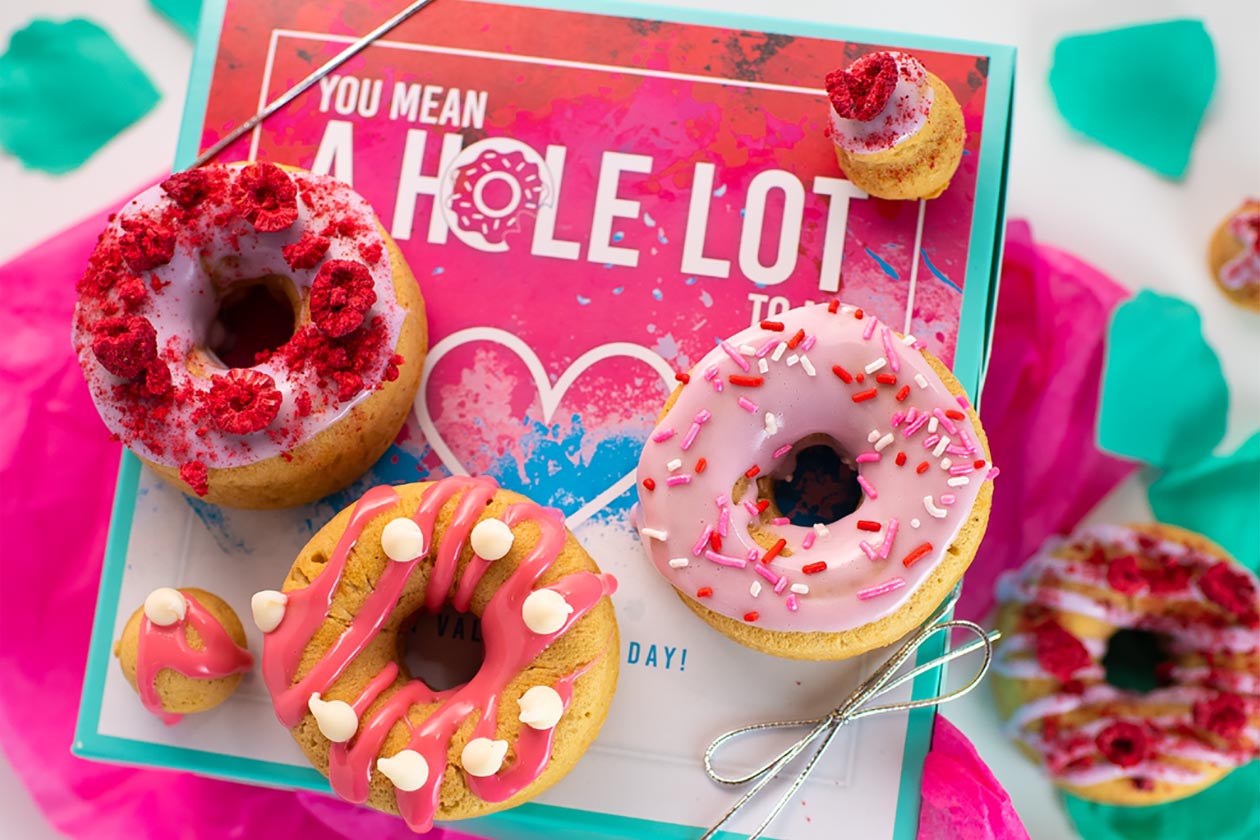 The delicious protein doughnut company, the Dough Bar, has put together a handful of special edition packs for Valentine's Day. All of the packs are only available for a limited time, and if you order any of them through the brand's website, they will not be sent until one week before the big day.
In total, the Dough Bar has dropped four special Valentine's Day edition protein doughnut boxes, all featuring flavors that you can't currently purchase individually. First up you have the Cake Doughnut pack coming with two each of Red Velvet, Pink Vanilla, and Champagne Loverberry.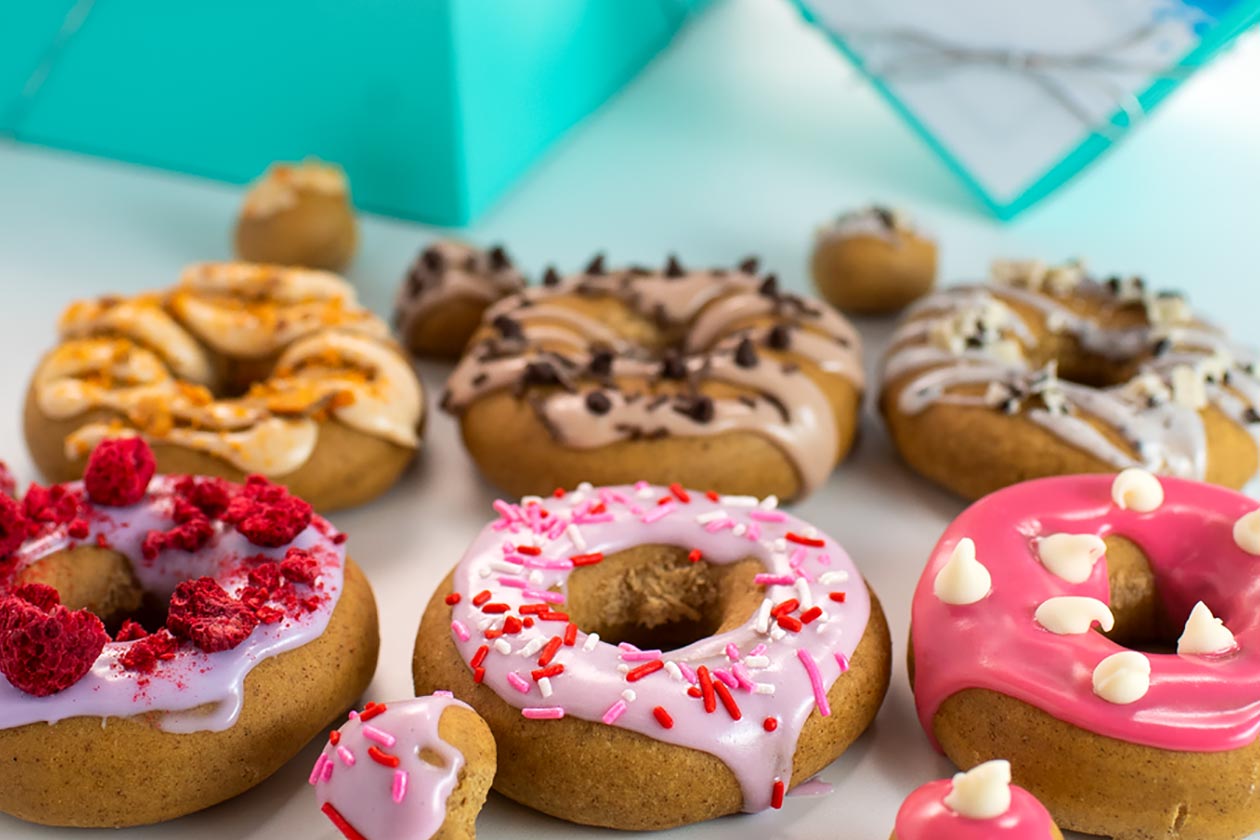 You then have the Dough Bar's regular Raised Doughnut boxes that come with all of the flavors above as well as Cookies & Cream Bliss, Triple Chocolate, and Peanut Butter Butterfingers. For the Raised version there are three options; one with one of each flavor, another with two of each, then a pack with one of each and six protein bars.
You can get a closer look at all of the packs the Dough Bar has put together for Valentine's Day over on its website, which is also where you can place an order. The prices on the box sets start at around $30 for six doughnuts and go up to $64.99 for the protein doughnut and bar pack.