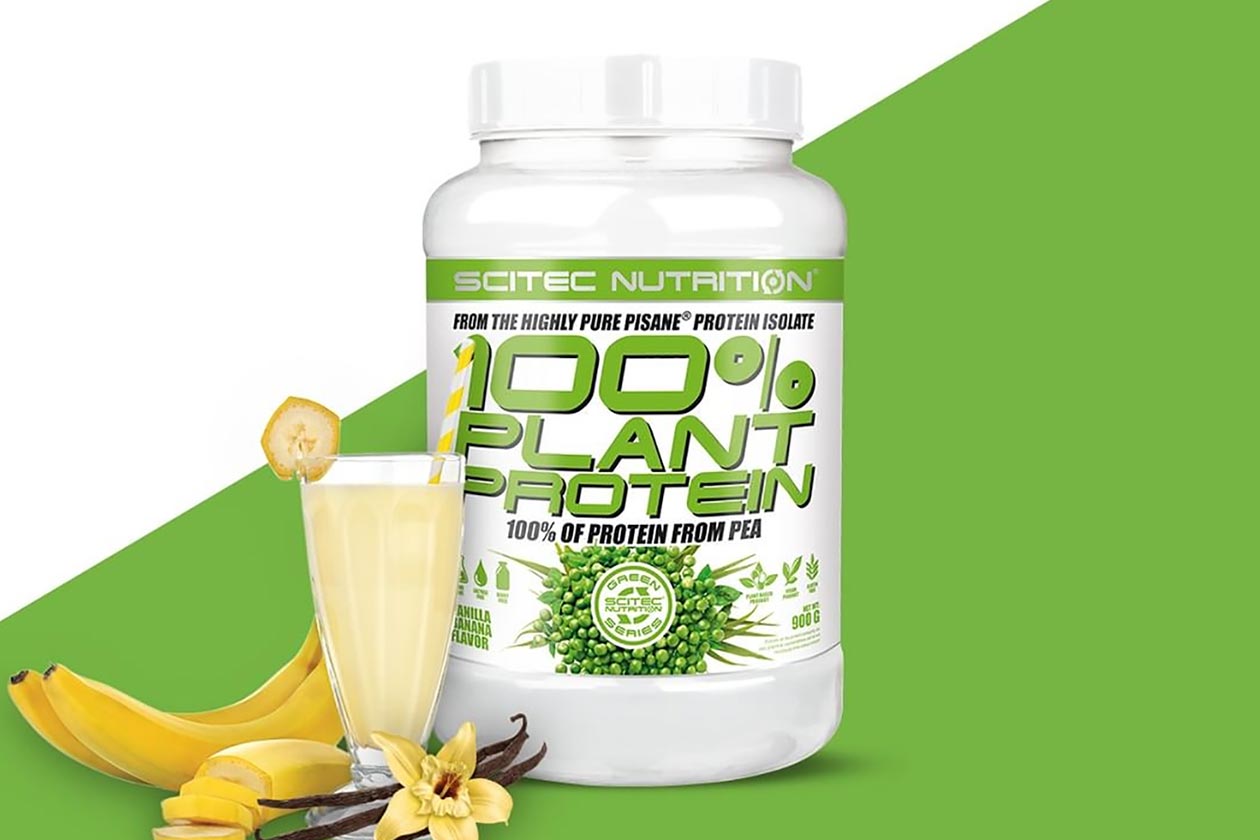 Almost three years ago, the massive international supplement company Scitec Nutrition, introduced its Greens Series of products. Included in that series was a plant-based protein powder called 100% Plant Protein completely powered by Pisane branded pea protein isolate.
Since launching all those years ago, Scitec Nutrition's 100% Plant Protein has only been available in the one typical flavor option with Chocolate Praline. This month the supplement has finally been given another option to choose from with the slightly more creative recipe, Vanilla Banana.
Scitec Nutrition's UK website now has the Vanilla Banana 100% Plant Protein in stock and ready to purchase, so the new flavor is already out and available. The brand's European site also has it listed which confirms that it isn't just limited to one part of the world.