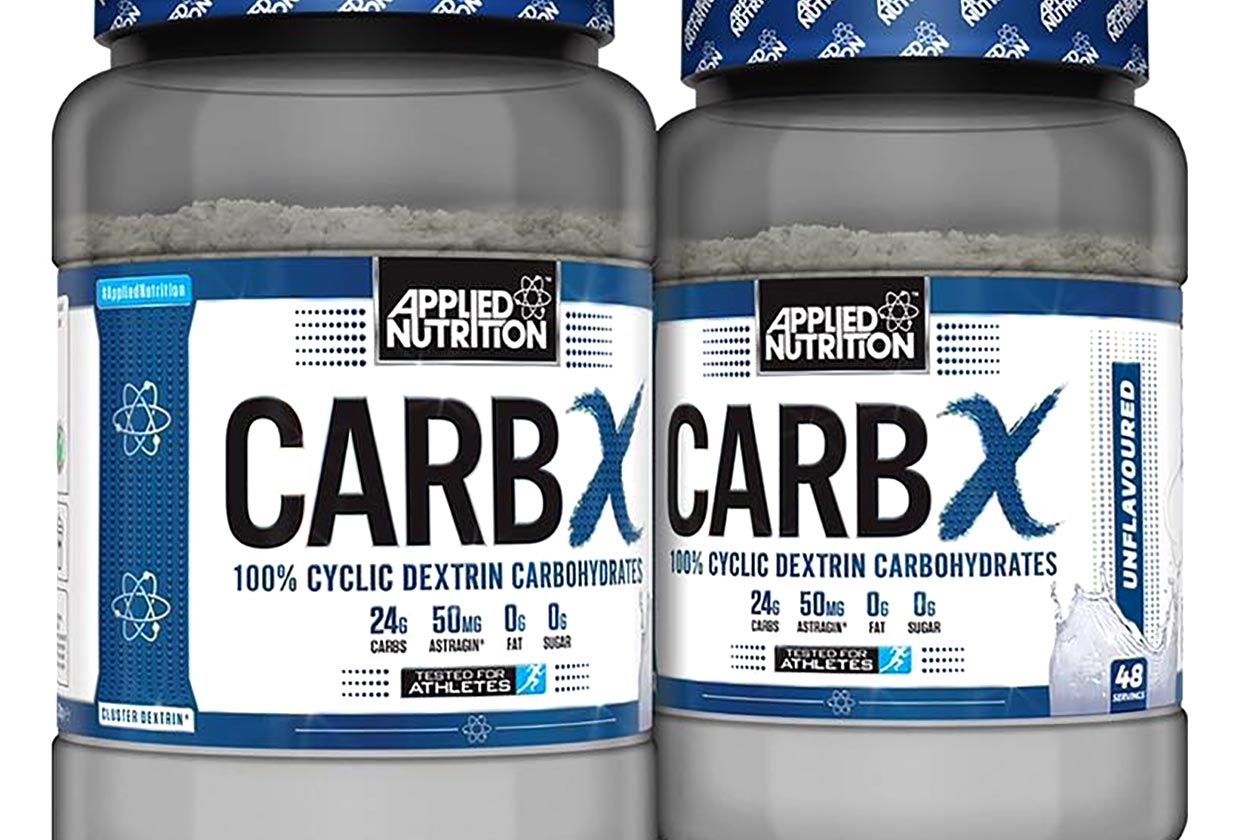 To start the second month of 2019, the UK company Applied Nutrition has introduced an all-new supplement named Carb X. While its name may make it sound like quite a complex product, the brand has, in fact, kept things pretty straightforward for the carbohydrate-based formula.
Applied Nutrition's new Carb X is a highly branched cyclic dextrin powder featuring the branded ClusterDextrin version of HBCD providing exactly 24.95g of carbohydrates per serving. The brand has also included 50mg of AstraGin in the supplement to enhance absorption of the carb.
Carb X is currently listed as coming soon to stores and shelves over in the UK in a rather large 1.2kg tub packing a total of 48 servings. The product will eventually be available in three flavor options with a convenient Unflavored, and two actual flavors that have yet to be named.