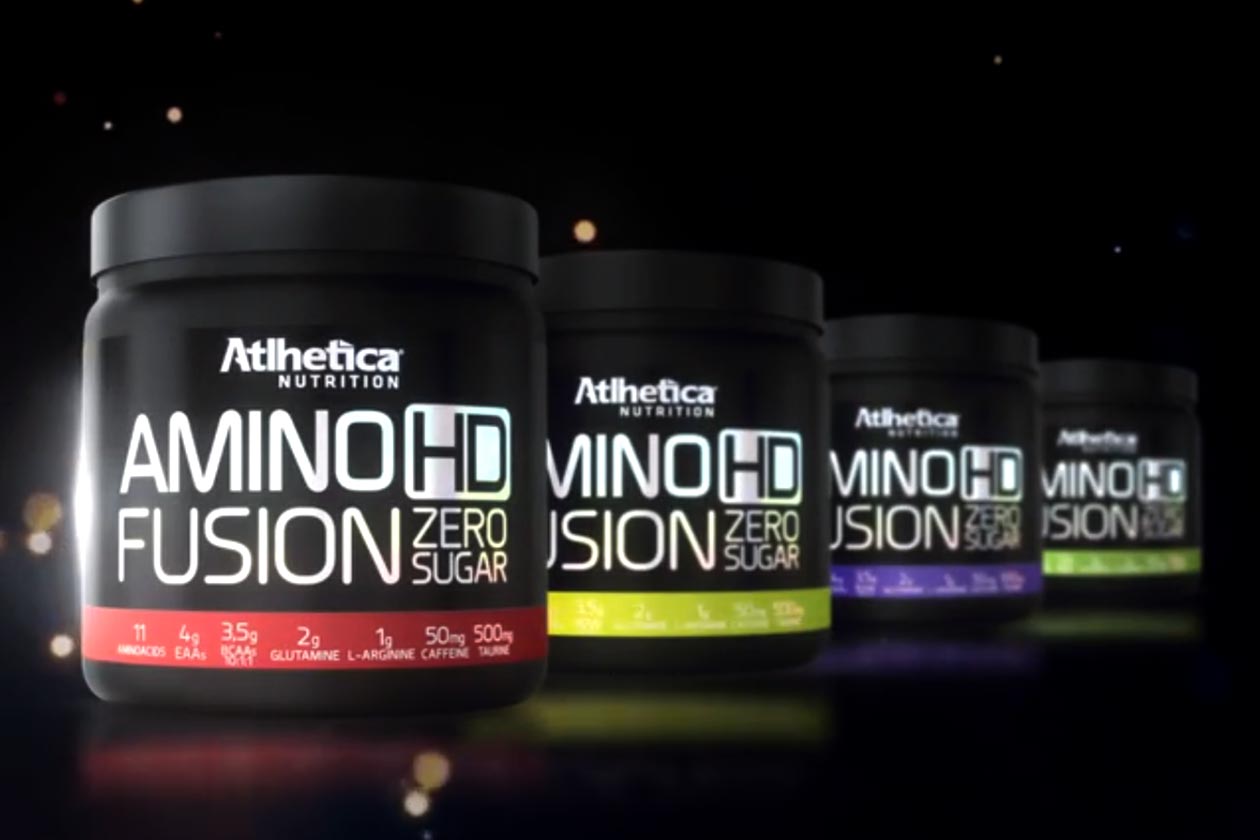 The Brazilian brand Atlhetica Nutrition has announced a new spin-off of its amino powered supplement Amino HD. The new product goes by the name Amino HD Fusion and is an energy infused version that also features seven of the nine essential amino acids instead of just the three BCAAs.
A little over 4g of EAAs leads the formula behind Athletica Nutrition's new Amino HD Fusion, which is broken down into 3.5g of BCAAs and the rest from a blend of the EAAs histidine, methionine, threonine, and phenylalanine.
There are a few other aminos in the mix alongside the EAAs with 2g of glutamine, a gram of arginine, half a gram of taurine, and 263mg of tyrosine. As mentioned, Athletica Nutrition's Amino HD Fusion is also built for energy and for that it features 50mg of caffeine.
Athletica Nutrition has just announced Amino HD Fusion, with the supplement expected to be available in Brazil sometime in the near future. When it arrives, it'll have four zero sugar flavors to choose from in Margarita, Pina Colada, Guarana and Acai, and Strawberry and Lime.