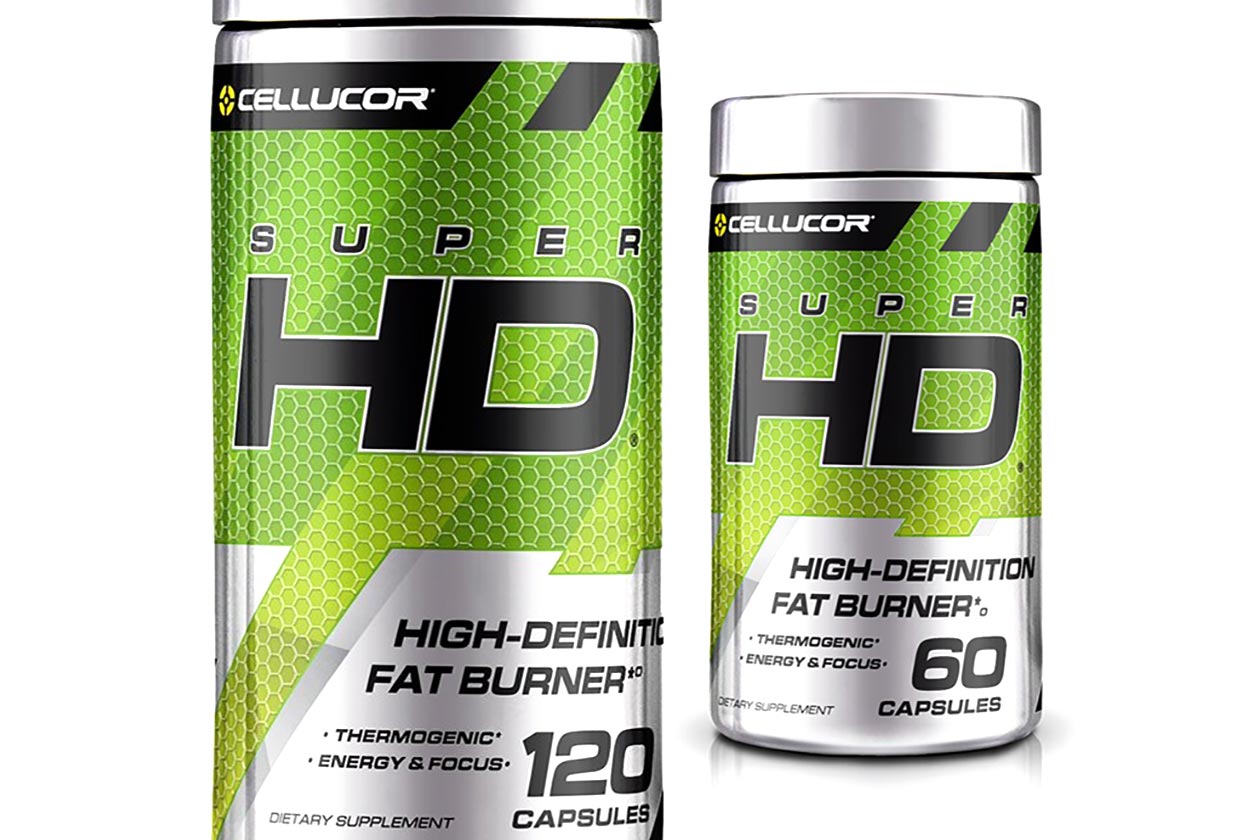 Cellucor has introduced a new and improved version of its stimulant powered fat burning supplement, SuperHD. The product aims to provide a handful of common weight loss benefits including improved physical energy, mental focus, fat metabolism, and appetite control.
Now available
Fans of Cellucor can already purchase the updated SuperHD through the brand's official online store over at cellucor.com. The reformulated supplement is now in stock and priced at $29.99 for a 60 capsule bottle and $49.99 for the slightly more cost-effective, double size 120 count.
Ingredients
Regarding the formula behind Cellucor's new SuperHD, it features a lot of the same ingredients as its predecessor. Just like the previous version, the updated SuperHD's combination of features is broken down into three parts with one non-transparent blend and two transparent ingredients.
The transparent side of Super HD is made up of caffeine and the branded GreenSelect Phytosome green tea dosed at 160mg and 150mg respectively. As for the fat burner's blend, it weighs in at 193mg per capsule and features n-acetyl-tyrosine, amla, dandelion, yohimbe, Capsimax, huperzine A, and rauwolfia.
How to use it
The amount of servings you get in each bottle of Cellucor's SuperHD depends on how you use it. The brand directs users to take one to two capsules in the morning and one later in the evening. If you take the two per day, the 60 capsule bottle will last 30 days, although if you go with the three, it'll only last 20.