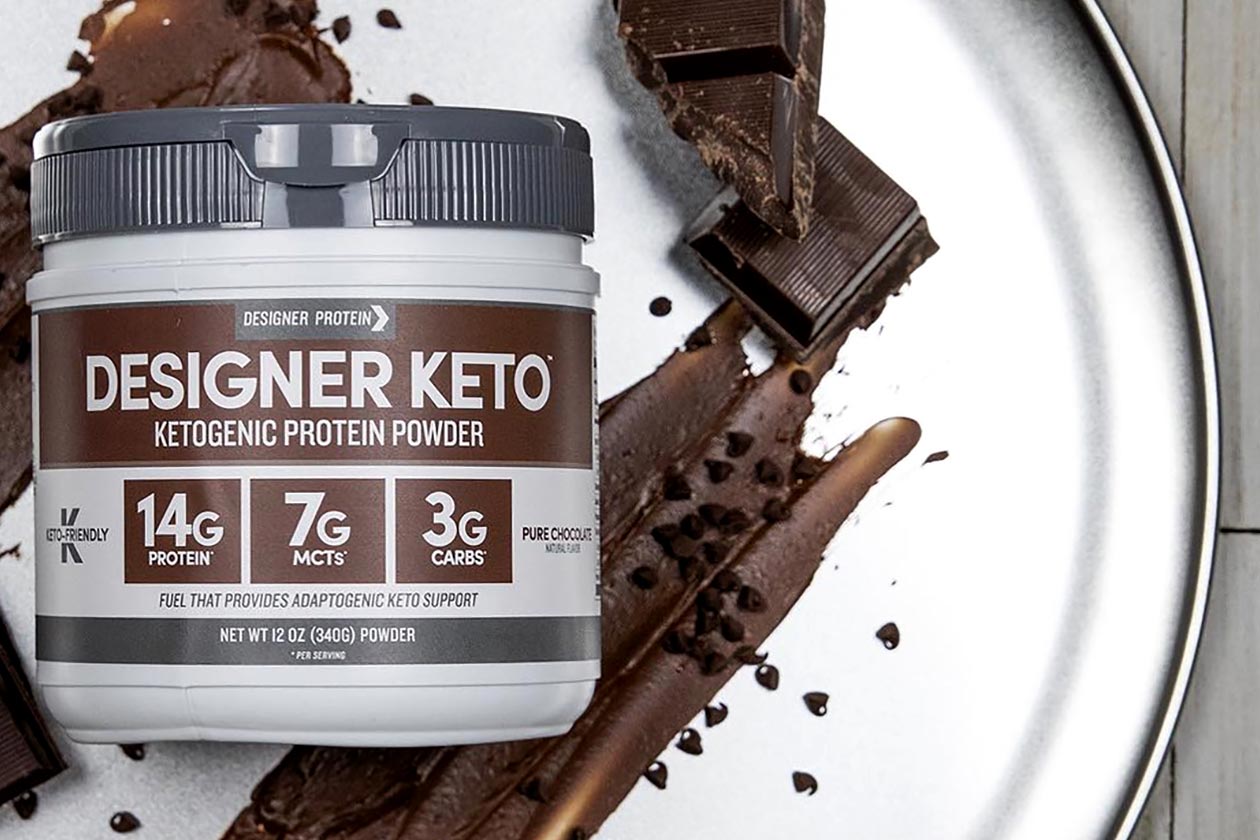 Designer Keto is an all-new protein powder from the team over at Designer Protein, who as you might have guessed, specializes in protein supplements. The latest product from the brand is a keto-friendly protein formula that is relatively high in fat and low in carbohydrates.
The nutrition profile of Designer Protein's new Designer Keto starts with a strong 14g of protein from a blend of sources including whey concentrate and hydrolyzed bovine collagen. It then has 7g of fat from MCTs, coconut fat, and grass-fed butter, with just 3g of carbohydrates and 130 calories.
The macros do vary slightly across the supplement's two flavors Pure Chocolate and Pure Vanilla, with the profile above belonging to its chocolate option. Both of the Designer Keto flavors are made without any added sugar and have absolutely no artificial colors, flavors, or sweeteners.
If you'd like to find out more about Designer Protein and its keto-friendly Designer Keto, head on over to its website at designerprotein.com. Through there you can also purchase any of the brand's products, including its new Designer Keto at a price of $29.99 for a full 12oz, 12 serving tub.